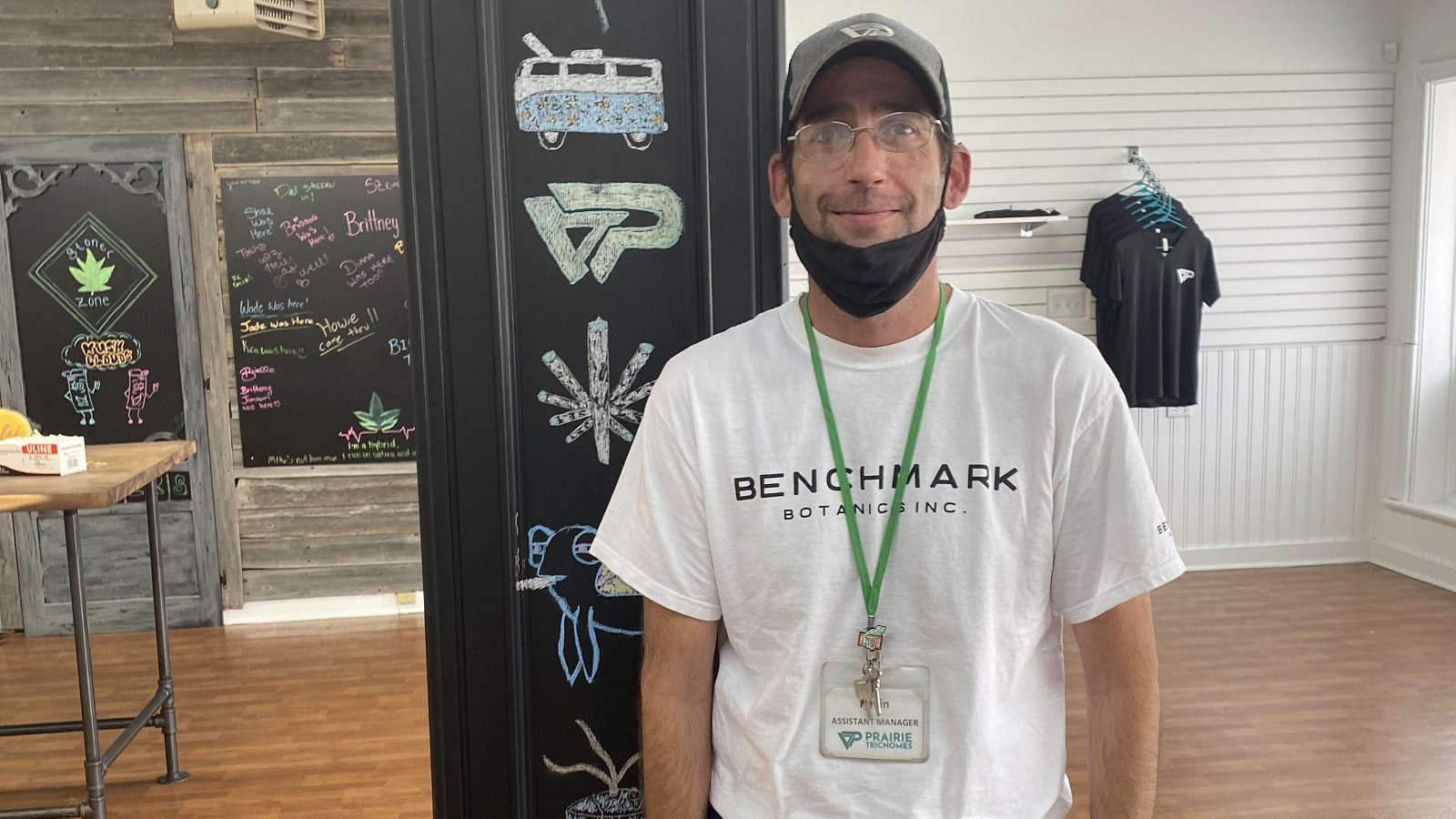 Featured Budtender: Kevin Forsyth
Since the first whispers of legalization, Kevin Forsyth has wanted to get involved. As a self-professed Jack-of-all-trades, with most of those trades involving manual labour, Forsyth had been a medical user for years and swears by the benefits of cannabis for chronic pain and stress. Luckily, when Prairie Trichomes, a micro-producer in Manitoba, was looking to open its second retail store, Forsyth was also looking to make the switch to a less physically demanding career.
Customer-Focused
As Assistant Manager at Prairie Trichomes' location in Killarney, Manitoba, Forsyth has been there since day one. Even before the doors opened, he was there installing cabinets and doors.

He has also seen the stigma surrounding cannabis in a small town. While he says that most people are open to learning, some still have issues with it.
"I think there are some concerns because of lack of knowledge," Forsyth says. "There are still people who don't want to come in the store because of the stigma."
Luckily, the more Forsyth and his team educate the locals, the more likely they are to come and check out the store, which he encourages.
"My favourite part is dealing with customers," he says. "I love seeing everyone's reactions and talking about the products."
In a rural community with an ageing population, as well as working-class folks with mentally and physically demanding jobs, he finds himself often recommending CBD products for joint pain and muscle soreness.
Trying New Products
Any budtender will tell you that the best way to promote products is to try them yourself, and Forsyth is no different. He has even found a few new favourites.
"I was definitely more traditional until I started working here," he laughs. "I was smoking flower only—until now. It's amazing how these products work."
Sativa vapes have made it into his daily rotation now, but he still appreciates good flower.
Watching the industry bloom from offering only flower to the myriad of products available now has been one of the most fascinating things, according to Forsyth.
"Honestly, I couldn't be more thrilled," he says. "Like bath bombs—I never thought something like that could be possible. They are completely new ways to use cannabis."
While he admits that the industry still has a few growing pains, Forsyth couldn't be happier to be a part of the cannabis industry and thinks it can only go up from here.
"If you have the chance to get on board, take it," he says. "It's history you're making. To be a part of any kind of history is huge, but this isn't going away, so it's even better to get in on the first steps. I'm looking forward to seeing where we are going to go. I'm excited about the future."
Tags:

Canada Cannabis

(130)

, Cannabis Retail

(360)

, Kevin Forsyth

(1)

, Manitoba cannabis retailer

(3)

, Prairie Trichomes

(1)