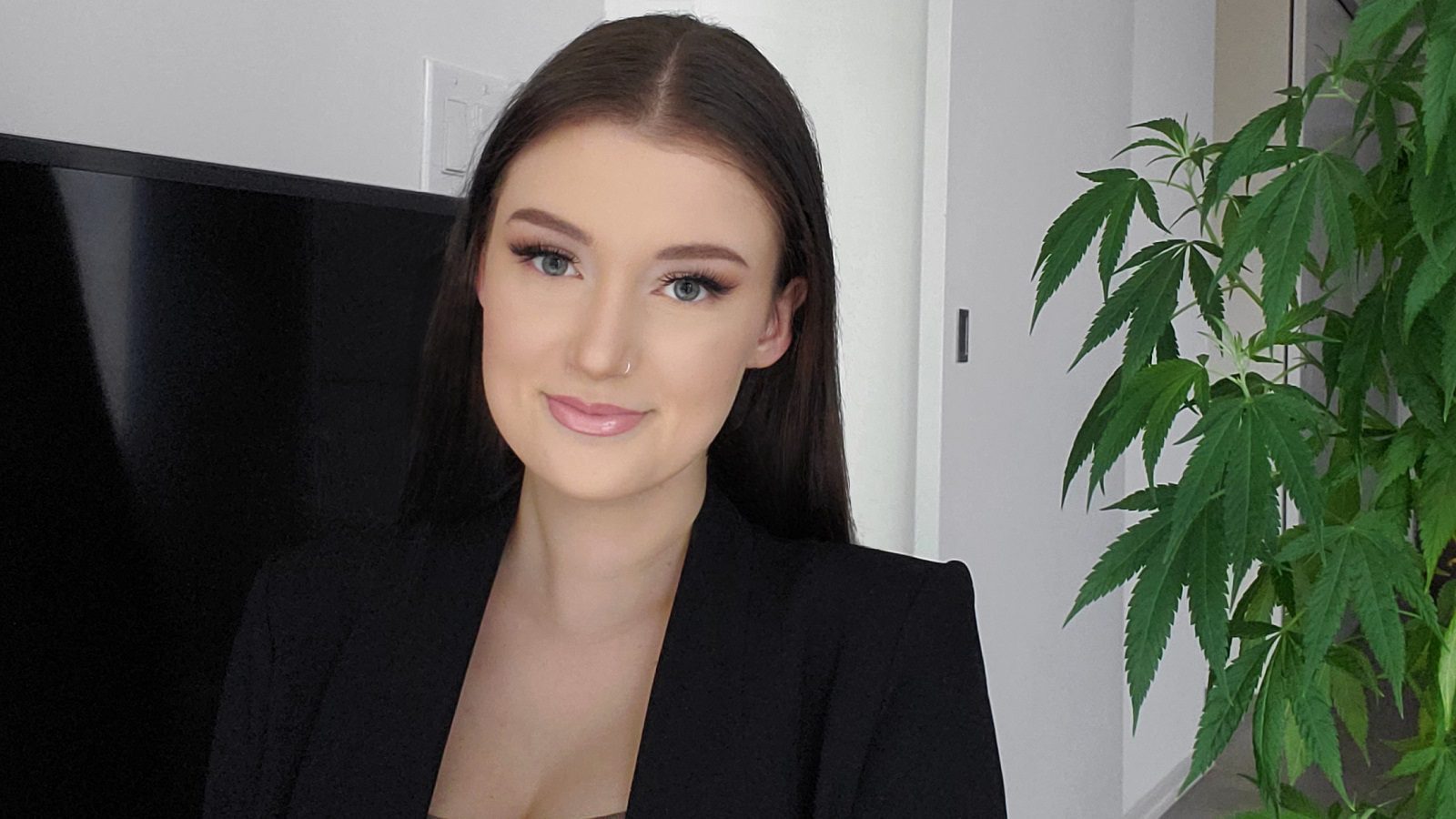 Featured Budtender: Orenda von Gernet
It is often said that today's budtenders are tomorrow's executives, and no one is a better illustration of that than Orenda von Gernet. Her entrepreneurial spirit has married into her love of cannabis, demonstrated by the cannabis-forward photography alongside thought-provoking captions she features on her Instagram, while also working at Miss Jones Cannabis Outpost, where she specializes in menu curation and creation.
A fan of Raw Black (King Size), Prairie Grass B-Banner, and all things quality, knowledge and experience makes her a stand-out member of our industry.

From a Place of Love
Orenda von Gernet loves cannabis. Passionately, when asked what drives them in the industry, she simply says, "the drive to keep improving [the industry]."
As a connoisseur, she saw an issue from the first day of legalization, saying, "When cannabis was legalized recreationally, I placed my first order on OCS.ca at exactly 12 am—the minute it became legal nationwide. Unfortunately, when I received it in the mail, I was more than disappointed with the products I received. Instead of taking my frustration out on 'government weed', as many others have, I made it my mission to do whatever I can to help push the industry in a more positive direction so that no one has the same disappointing experience as I had."
Despite this moment being a driver for her, von Gernet's experience in cannabis excellence began before the legal market.
Legacy to Legal
As an avid consumer, von Gernet couldn't wait to jump into the industry just beginning to emerge in 2016—legal or not.
"I fell in love with budtending and immediately made it my full-time job," she reminisces. "I quickly worked my way up working just about every in-store position, across multiple high-volume locations, including at some other smaller legacy shops."
It wasn't all smooth sailing, as Toronto Police began a series of raids that continue to this day, prompting her to make an important decision.
"With police raiding us everyday I took a break from working in dispensaries and went to school for cannabis instead, in anticipation of upcoming legalization."
This choice led to von Gernet graduating from the Academy of Applied Pharmaceutical Sciences where she learned everything from Health Canada regulations and standards in cannabis, to how to use lab equipment to test for THC potency, to growing techniques, and everything in between. She went on to work briefly for a large licensed producer before receiving an offer from an Alcohol and Gaming Commission of Ontario (AGCO) lottery winner to manage a legal store.
"I started the company Ameri Yorkville Inc., which was the second legal cannabis store in Toronto, and I continued to grow it into a successful multi-location chain. I was one of the first AGCO cannabis retail manager license holders ever and started the company by hiring a strong team through my previous connections in the industry."
von Gernet continued, explaining the value of knowledgeable and experienced staff, "I put an emphasis on valuing people from the legacy market, and transitioning them into the legal market with the goal of building careers, at a time where all other companies were too afraid to hire anyone with a legacy market past."
Making "Dope" Experiences
When sharing what makes a store experience the best, von Gernet was quick to point to the role of the budtender, saying, "If you do not have a strong team of passionate people, your store's success will reflect that."
"Many employers see budtending as the same thing as any other retail job, when in fact it should be treated as a career. Not just anyone can be a successful budtender," she says. "It takes a certain person with a certain level of passion for cannabis to be successful."
Tags:

Academy of Applied Pharmaceutical Sciences

(2)

, budtender

(12)

, budtending career

(1)

, Canada Cannabis

(130)

, Cannabis Regulations

(88)

, Cannabis Retail

(360)

, legacy to legal

(1)

, Miss Jones Cannabis Outpost

(1)

, Orenda von Gernet

(1)