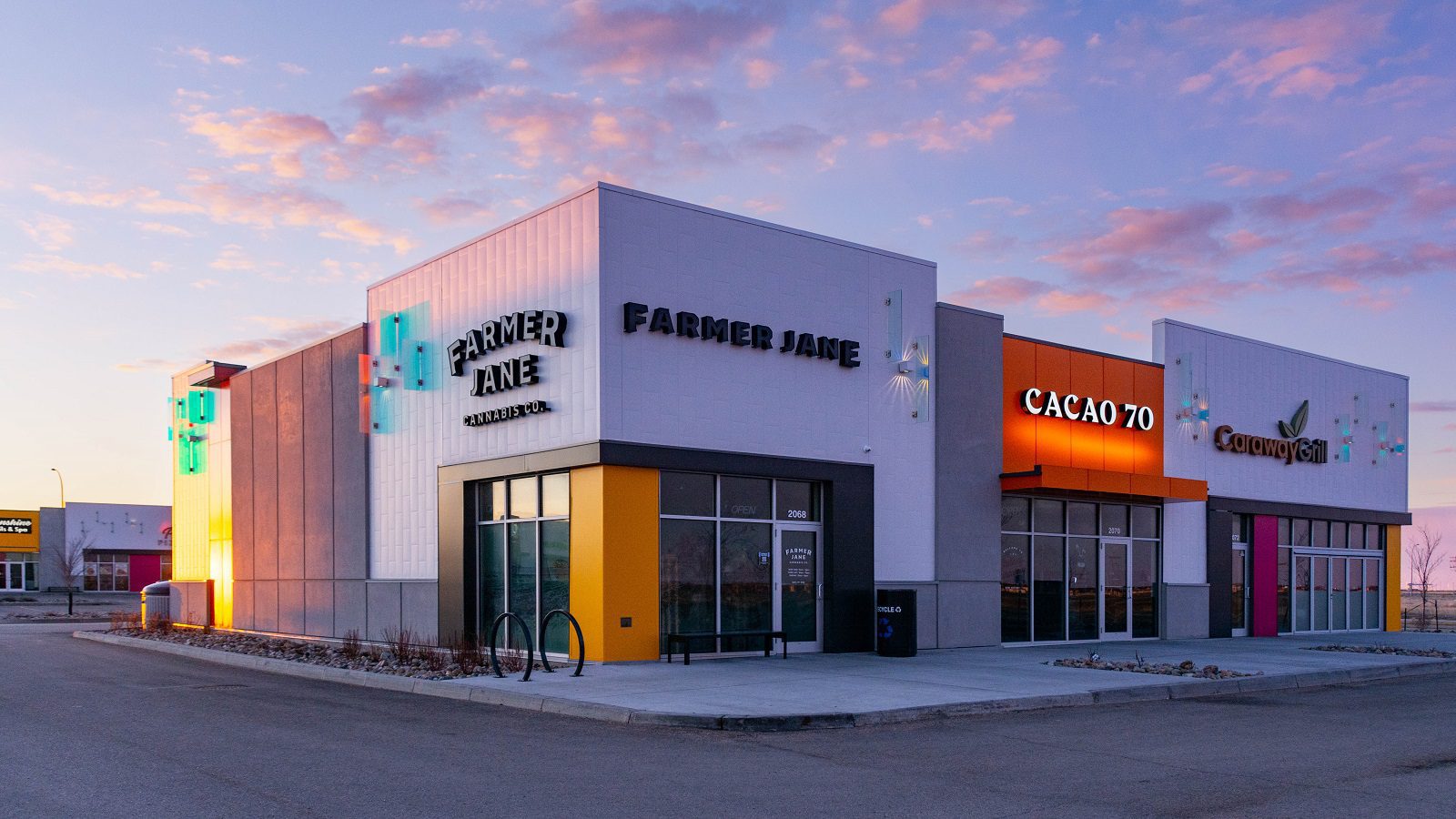 Featured Retailer: Farmer Jane Cannabis
Farmer Jane Cannabis Co, founded in Regina in 2020, is a community-driven retail store making an impactful change in the robustly growing cannabis sector. They are Saskatchewan's largest local retailer with 12 stores located in Regina, Saskatoon, and Winnipeg. With 9,000 satisfied customers a week it is evident that their efforts to source great product and give back to the community is leaving a positive mark.
What makes this retailer so successful? Kerri Michell, the President, believes it is the value they place on employee empowerment and inclusivity. "It comes down to the Prairie roots values that are engrained in our brand and that welcoming environment you will experience every time you walk into one of the stores. Customers are greeted with a smile and a helping hand no matter where they are in their cannabis journey. We are here to support you," says Michell.
Each retail store is designed to create a welcoming experience for customers. Digital menus are provided to help customers navigate their experience. It's a great addition for those who may feel intimidated on their first visit to a cannabis store. A visitor will also take note of the well-thought-out design details on the walls which are decorated with antiques that accentuate Prairie roots. The overall goal for each store is to create a comforting and welcoming stress-free experience.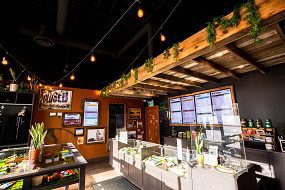 Farmer Jane recognizes the diversity within the cannabis-user experience. As a result, they do not want to leave anyone out and know it is essential for retailers to push against the stigma and shame that many still feel. Store staff should empower customers to feel confident when purchasing cannabis products with the support of experts within their field. Cultivating a knowledgeable and compassionate staff of over 100 employees to accommodate the diverse needs of customers is not an easy task, yet Farmer Jane has accomplished this effortlessly.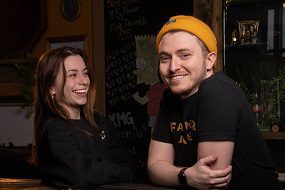 In addition, they have strategically built the best team in the industry by paying above industry average wages and focusing on curating an exceptional employee experience. Notably, five of their six highest earners are women. Also, their management team consists of over 70% women and having a leadership team with women like Michell at the helm is significant. Farmer Jane champions the contribution and added value of women in cannabis. In the long run, growing a company in this sector is dependent on inclusion and diversity.
Michell was inspired to enter the cannabis industry because she saw that women in leadership roles are needed. She also believes her experience in marketing and community leadership, coupled with her desire to foster meaningful connections, gives her an added edge in building a culture where people are inspired.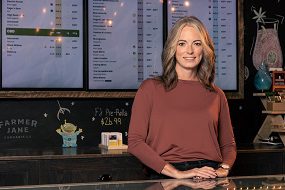 Where does Michell see Farmer Jane in the future? The chaotic cannabis landscape requires the ability to pivot and navigate challenges with ease. "Farmer Jane can punch above its weight class as a mid-size cannabis company," she says. "We can still be nimble and change course because our team is agile. The next five to ten years will be a marathon. We are ready to jump on opportunities that build a stronger organization and communities."
Their ability to do so was apparent during COVID, where they had to work around roadblocks. Collaborating with a local startup as their delivery provider to offer curbside pickup across the province and launching an e-commerce platform within a week demonstrates that they are a solution-driven company.
Farmer Jane knows that supporting local businesses is integral to their survival. They are always looking for Saskatchewan and Manitoba-based business partners. For example, they work with local startup BudSense and local growers. According to Michell, Farmer Jane has emerged as a leader in the province and solidified its position as Saskatchewan's largest local cannabis retailer. "We did this by focusing on our company values and a commitment to creating a positive impact on the communities in which we operate." These efforts were recognized in 2021 when they were finalists for the ADCANN awards' Social Good Campaign of the Year for their efforts in raising 30,000 meals during the annual Farmer Jane October Food Drive. Michell and her team also volunteer for other organizations within the community with support going beyond financial contributions.
Farmer Jane works hard to source top-shelf products, but their notoriety within the cannabis community is due to the personal touch they add to everything they do. Great products open doors and great people make people feel welcome and give them the desire to return.
Tags:

Cannabis Industry

(138)

, Cannabis Retail

(294)

, Farmer Jane Cannabis Co.

(3)

, Kerri Michell

(1)

, Regina

(3)

, Saskatchewan cannabis store

(2)

, Saskatoon

(3)

, Winnipeg

(2)