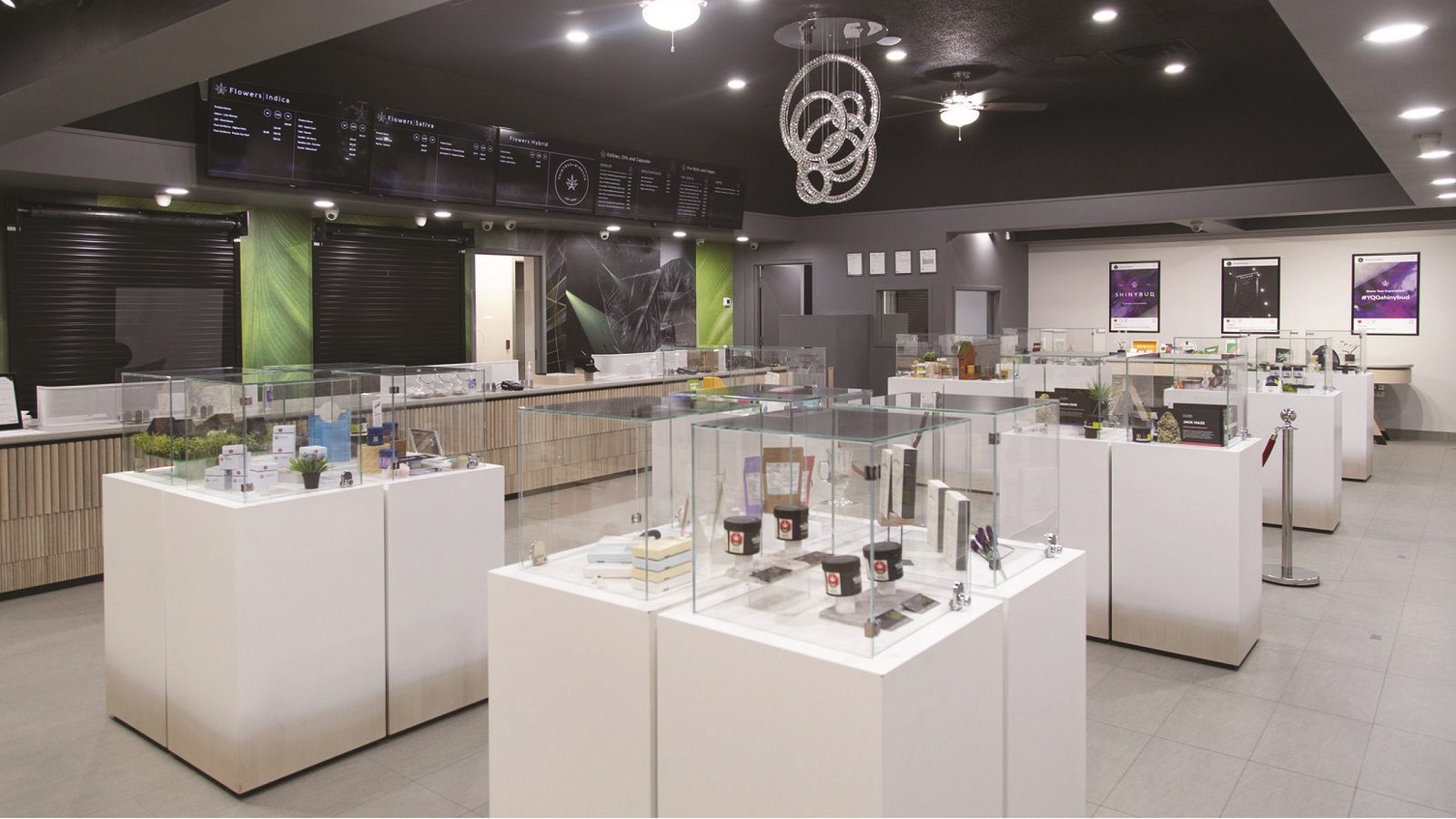 Featured Retailer – ShinyBud
When ShinyBud Corp. Chairman and CEO Kevin Reed says he wants ShinyBud to become the Tim Hortons of cannabis retailers, that vision is backed by experience.
The co-founders of ShinyBud, both Tim Hortons' franchisees, continue to sit on the corporation's board of directors. Chief Operating Officer Mike Nadeau previously served as vice president, operations for TDL Group Corp., Tim Hortons' licensing company, and several other members of the board also hail from Tim Hortons' roots, including the former president and the former CEO of TDL Group.
"Retail expertise is deep in our veins," says Reed. "We've assembled a board and management team with exceptional branding, franchising, and retail operating experience. We plan to leverage previous principles for success as we continue to build the ShinyBud brand."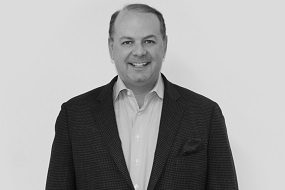 ShinyBud is a fast-growing cannabis retailer in Ontario, with 41 corporate and licensed stores in the province and a plan to open additional stores in 2022. The company went public in January of this year and launched its retail franchise program in February. ShinyBud has a few stores in the Greater Toronto Area (GTA) but is focusing mainly on the "mid-market"—small to medium-sized towns and cities. "Most small business operators in mid-sized towns are really embedded in the community and that's really important to us."
Reed adds their experience also offers a model for how to compete. "It's fair to say that Tim's is one of Canada's more iconic brands, but it's also fair to say that even with the promise of the brand, coffee is a highly competitive industry, and the cannabis industry is similar," notes Reed. "So we have instilled in our operating philosophy and our management team, a really disciplined approach to how we run our stores and how to provide the best customer experience. We understand that the tiniest of details will resonate with the customer, and we know how to service that customer when it's hard to differentiate in a market where advertising has many restrictions. We understand how to compete, and we understand that it's the subtleties of the customer experience that set you apart."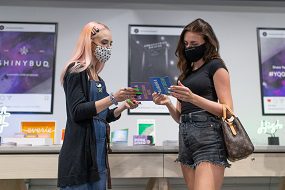 One of the key ways ShinyBud is setting itself apart is by developing a major focus on health and wellness. "Our belief is that our customers are coming in to shop with us looking to improve their lives," Reed explains. "Our mission is to help people live fully, never settle and have better access to a diverse cannabis experience." He notes consumer data shows that 70–75% of people who walk into cannabis stores are looking for "life improvements"—help with sleep, stress, anxiety, pain management, etc.—whereas 25% are looking for a "recreational" experience.
"As more products that are wellness focused come to market, health and wellness is going to play a bigger role in our stores," says Reed. "Looking out beyond 2022, we expect to see a lot of CPG [consumer packaged goods] companies come to market with more everyday products containing CBD, such as skin care, hair care, and oral hygiene products. When you look at what's in research and development, it's a pretty fascinating sector with tremendous potential."
As regulations loosen and the market evolves, ShinyBud plans to take advantage of new opportunities. "The main challenge is going to be keeping customers engaged while new products gradually come to market, and hopefully expanding our capacity to educate. Will the regulations move in the way that consumers are looking for? As the regulator gets more comfortable and sees that this is part of the mainstream, and that people are responsible and seeking out cannabis products to help manage common ailments, I believe we will see an expansion in terms of what we can and can't do."
The other challenge, Reed notes, is competition from illegal cannabis sales. While the legal market is rapidly overtaking the illegal market, Reed quotes data from the regulator showing that the illegal market still accounts for about 46% of cannabis sales in Ontario.
While there's not much legal retailers can do to combat illicit market sales—that will be left to the regulators—Reed says ShinyBud will focus on going toe-to-toe with legal competitors. "We are in a highly competitive legal market, and there are some really good competitors out there," he notes. "We have a very detailed training program for the people who work in our stores—both budtenders and customer service—and we believe we have one of the most knowledgeable high-touch store experiences in the industry. Even in a highly competitive zone where some of our stores are located, our customer retention is very, very high.
"We're really excited about the opportunities we can bring to the market to help improve people's lives."
Tags:

Canada Cannabis

(117)

, cannabis health and wellness

(1)

, Cannabis Industry

(138)

, Cannabis Retail

(294)

, Kevin Reed

(4)

, Ontario Cannabis

(46)

, ShinyBud

(3)

, Tim Hortons

(2)