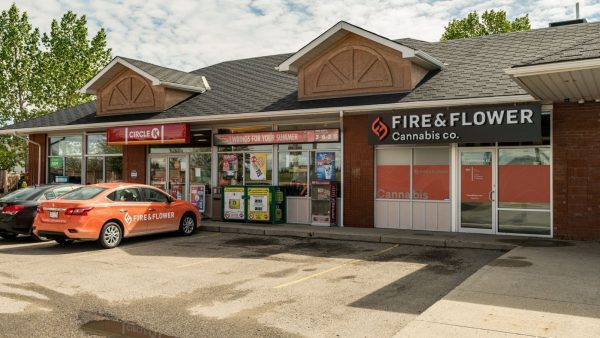 Fire & Flower Expanding in Ontario
Fire & Flower is expanding its Circle K co-located store program with the addition of four new stores in Guelph, Hamilton, Brampton and Oshawa, Ontario. That will bring the total to seven Circle K co-located cannabis stores operating either under Fire & Flower corporate or technology licensing business models in the province of Alberta and Ontario.
Access to Circle K's valued real estate through these co-located stores demonstrates the differentiating value of the strategic relationship with our partner, Alimentation Couche-Tard," shares Stéphane Trudel, Chief Executive Officer of Fire & Flower.

These new stores are anticipated to open within the coming weeks:
10010 McLaughlin Rd., Brampton, Ontario
138 College Ave. W., Guelph, Ontario
1311 Harmony Rd. N., Oshawa, Ontario
648 King St. W., Hamilton, Ontario
"Couche-Tard continues to see promise in the cannabis market and is committed to learning more about the space as it evolves both in Canada and beyond," says Alex Miller, Executive Vice President of Operations, North America of Alimentation Couche-Tard Inc. " With now five co-located cannabis stores next to high-traffic Circle K stores in the Greater Toronto area, we see it as a natural extension of our expertise to pair our convenient shopping experience and differentiating store footprint with the growing customer demand for cannabis products."
Purchase Agreement for Two Cannabis Stores
Additionally, Fire & Flower will be acquiring two cannabis retail store locations in Kingston, Ontario from a wholly-owned subsidiary of Couche-Tard.
The stores are anticipated to open as Fire & Flower owned, operated, and branded stores in the fourth quarter of this year and are located at:
500 Gardiners Road, Kingston, Ontario
1100 Princess Street, Kingston, Ontario
Fire & Flower now has more than 90 corporate-owned stores in its network.
Tags:

Alex Miller

(1)

, Alimentation Couche-Tard

(11)

, Cannabis Retail

(377)

, Circle K

(10)

, Fire & Flower

(50)

, Stephane Trudel

(7)