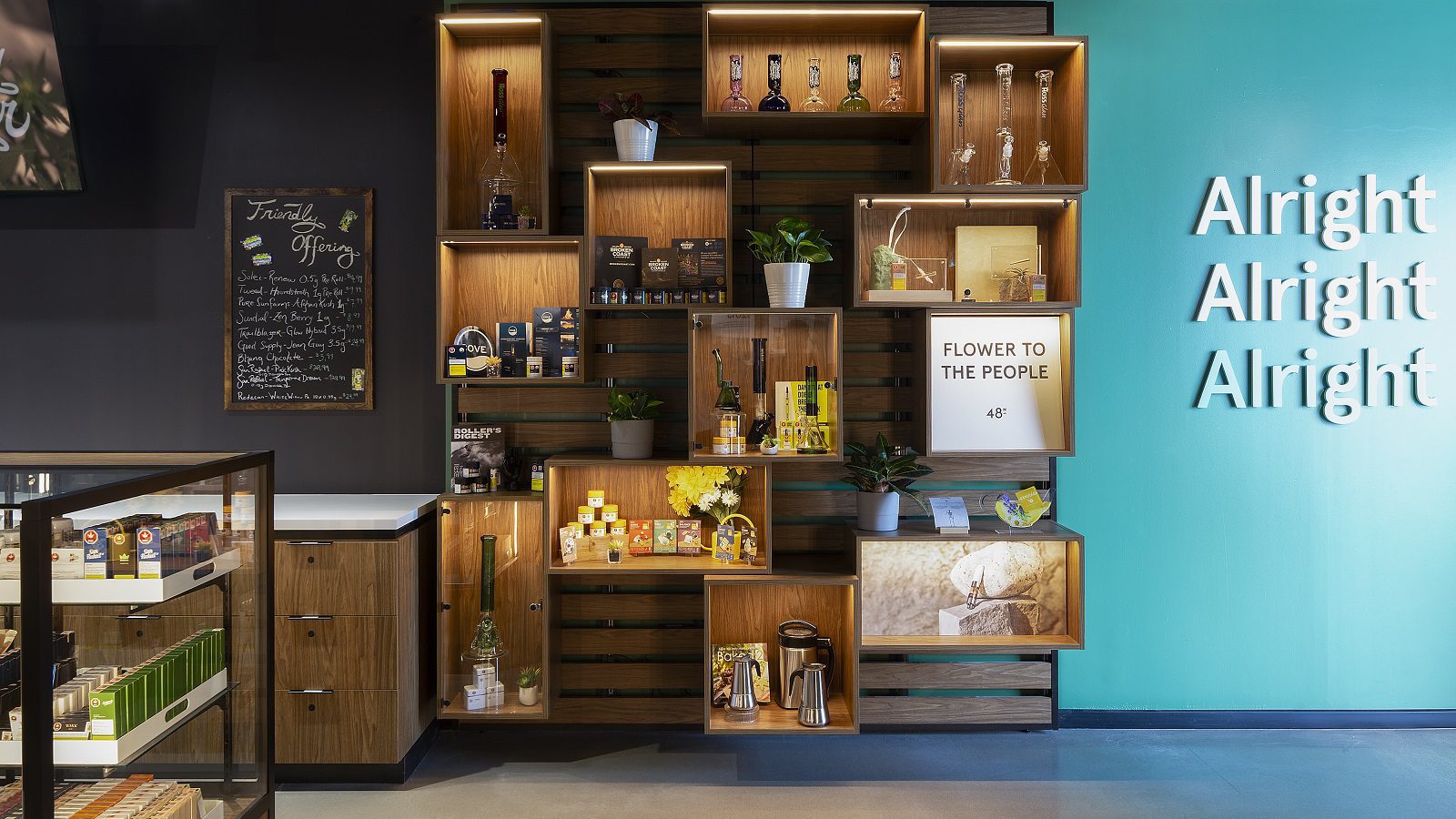 Fire & Flower Revenue Declines
Major cannabis retail chain Fire & Flower reported declining revenue for the fourth quarter of its fiscal year.
Revenue for the retail giant for the quarter ended January 29 was $42.7 million. This represented a 6% drop from the previous quarter and 1.2% drop from the same quarter the previous year.

The reason cited for this somewhat surprising decline was because of "increased competitive pressures within the Canadian cannabis retail landscape" and "increasing competition from new (retail) licenses issued and pricing pressures in the retail market." During that quarter, 251 new stores opened across Canada.
Losses Mounting
Along with revenue decreasing, losses continued to mount. The company incurred a net loss of $19.5 million for the quarter and $63.6 million for the fiscal year ended January 29, 2022, compared to a net loss of $11.4 million for the comparable quarter and $79.0 million for the fiscal year ended January 30, 2021.
Annual Revenue Increasing
On the positive side, the company did report annual revenue of $175 million, which was a 37% bump up from the last fiscal year. Fire & Flower acquired Pineapple Express Delivery service and cannabis websites PotGuide and Wikileaf during the fiscal year to "expand logistics capabilities and web traffic as part of the asset light e-commerce strategy." They also managed to sign up over 420,000 Canadians to their loyalty program.
A company with a fondness for technology, their Hifyre cannabis consumer technology platform generated a record $14.3 million for the fiscal year, an increase of 129% year-over-year.
Additionally, Fire and Flower opened 32 new stores during that timeframe to bring their total of operational locations to 105—across BC, AB, SK, MB, ON, and the Yukon territory— as of the end of January. The popular cannabis retailer has been in the news lately with Alimentation Couche-Tard—owner of Circle K convenience stores—recently announcing plans to purchase a larger stake (now 35%) in the company.
With the company—which owns the brands Fire & Flower, Friendly Stranger, Happy Dayz, and Hotbox—growing in size and stature. its shares could soon be listed on the Nasdaq exchange in addition to the Toronto Stock Exchange that it is already on. Evidence of this move is their completion of one of the final steps in preparation for listing on the NASDAQ which includes filing the 40-F registration statement and DTC eligibility for common shares.
Tags:

Alimentation Couche-Tard

(11)

, Cannabis Industry

(168)

, Cannabis Retail

(359)

, cannabis store competition

(2)

, Circle K

(10)

, Fire and Flower

(12)

, Nasdaq

(3)

, Toronto stock exchange

(2)