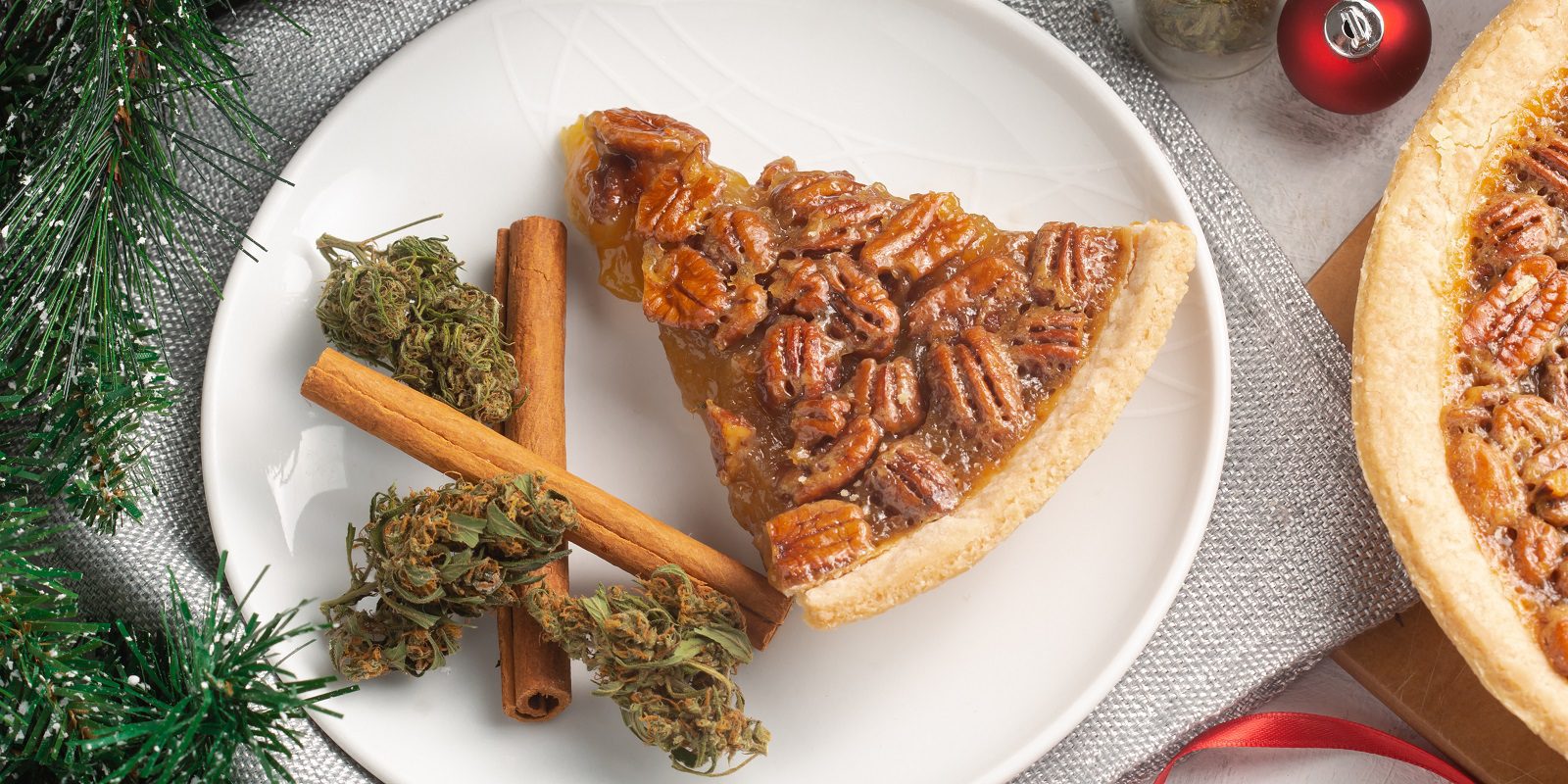 Make the Holidays Burn Brighter
The holiday season will soon be upon us, and whether you celebrate Hannukah, Christmas, Winter Solstice, or Kwanzaa, invitations for parties will inevitably start to roll in. For retailers, the December holidays are a time for increased potential profit, with Headset reporting that sales across Canada went up 26% in December 2021.
It's customary to bring a host gift to a party, both as a gesture of the season and to acknowledge the work that the host put into an enjoyable event. Now, four years into cannabis legalization in Canada, it's become more socially acceptable to bypass the former go-to bottle of red wine in favour of a 420-inspired host gift.
It's become socially acceptable to bypass the go-to bottle of red wine in favour of a 420-inspired host gift.
With the upcoming season retail stores have an opportunity to profit from partygoers who are looking for intentional or last-minute host gifts. When retail managers and buyers consider the various types of hosts who may enjoy a 420-inspired gift, budtenders can be prepared with product recommendations while those who attend parties can show up with a gift that they'll be excited and proud to give.
Here are some things to consider for retailers and buyers accessorizing their stores for the holidays:
A Gift that Keeps on Giving
Purchasing a quarter or eighth of their host's favourite flower or a package of pre-rolls will be more than enough to get them in the host's good books. When displaying cannabis products, opt for thoughtful grab-and-go products such as pre-roll tins or more affordable ounces.
Display items in collections that appeal to different types of styles and tastes.
However, remember that an accessory, smoking tool, or unique stash jar to display in the home will be a gift that keeps on giving beyond the holidays. When considering non-cannabis stock, display items in collections that appeal to different types of styles and tastes, in both aesthetics and consumption preferences.
Functional Yet Fashionable for the Home
Anyone who enjoys cannabis can recognize that the glass industry has been a long-revered and critical part of the Canadian industry. Glass artists strive not only to create a functional smoking tool, but also an art piece that can be displayed within the home.
Consider stocking the store with local artists' more aesthetic glass pieces as well as bongs, pipes, and dab rigs that are both a talking and smoking piece for the home.
Stocking Stuffers
Everyone loves a useful and practical stocking stuffer, and these small items also make great host gifts. Find and display small items like roach clips, grinders, rolling machines, dab tools, and other functional, yet affordable items.
Everyone loves a useful and practical stocking stuffer.
Displaying these items thoughtfully throughout the store or near your POS station to encourage an add-on purchase for those who give the gift of flower, concentrates, edibles, or beverages. Go a step further and display these items in intentional and attractive collections that can be purchased together.
Wrap Your Host in Cannabis Luxury
The innovative topical products that hit the market after Cannabis 2.0. have made the go-to bath and body host gift basket look even more uninspired than they already were. Headset reported that topicals were the product category that experienced the highest sales increase in December 2021.
THC and CBD-infused bath bombs, bath salts, topicals, creams, salves, and lotions are a great option for the host who loves luxury, and again, arranging these in collections will help the partygoer assemble their own gift basket for party host pampering.
Tackle their Sweet Tooth
Edibles and beverages are popular during the holiday season, and we've seen them come a long way, with so many confections and options available to please every palate.
Displays should provide as many options as possible from the many flavours of gummies and chocolates, as well as options for the cannabis chef. For those looking to replace the bottle of wine with beverages, offer enough selection to appeal to various tastes, and be prepared with enough stock for the imminent change in regulations for possession and purchase limits for beverages.
Take the Guess Work out of Christmas Buying
Not a lot of people enjoy shopping for gifts, but they know that they're a necessary part of attending holiday parties, so be the retailer that makes the holidays a lot easier.
Retail managers and buyers who are prepared by stocking their stores with cannabis-inspired gifts and help shoppers buying their cannabis kill two birds with one stone while helping your store make extra profit during the busy winter holidays.
Tags:

cannabis edibles

(33)

, cannabis holiday host gifts

(1)

, Cannabis Industry

(159)

, Cannabis Retail

(331)

, cannabis topicals

(8)

, Headset

(40)