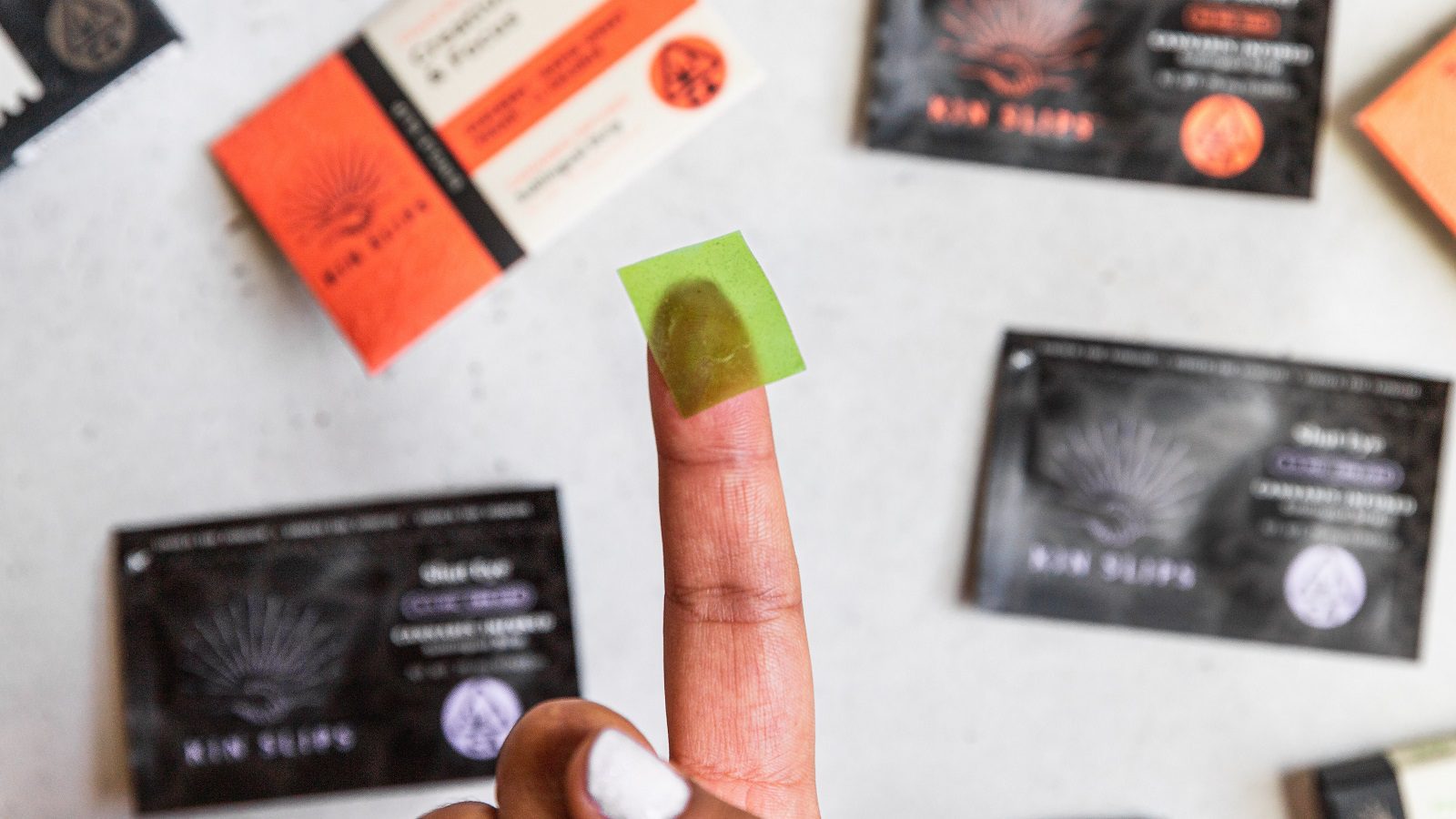 Most Popular Cannabis Products
What cannabis products are dominating the market and what products are on the decline? A new Headset report explores the most popular cannabis products in Canada and the United States.
Note: Headset's report examines markets in Colorado, California, Washington, Nevada, Oregon, and Michigan in the US and Alberta, Ontario, British Columbia, and Saskatchewan in Canada.

Cannabis Category Sales Growth
Total market year over year sales growth in 2020 and 2021 was about 61% in Canada, compared to 18% in the United States. All Cannabis 2.0 products saw significant growth, with the Vapor Pen category the only that did not more than double its sales in 2021.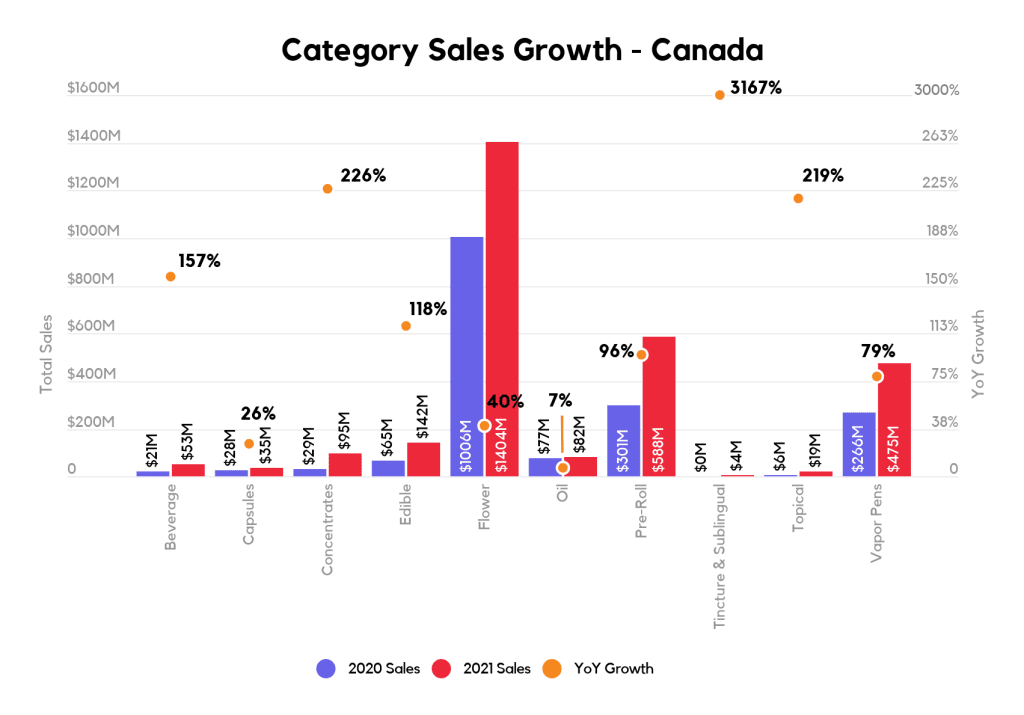 Tincture & Sublingual saw 3167% growth; however, this product did not start selling until late 2020. This is still the smallest category in the Canadian cannabis market – Capsules, Tinctures & Sublinguals, and Oils only make up 1% of the combined market share for Canada and the United States – but one worth watching. Sublingual strips are driving this growth and are discussed more below.
In the US, beverages and pre-rolls saw the strongest year over year growth rates in 2021, while the Tincture & Sublingual category saw a decline.
Market Share Shifts
Headset also looked at the changes in market share to understand changes in relative popularity across different product types.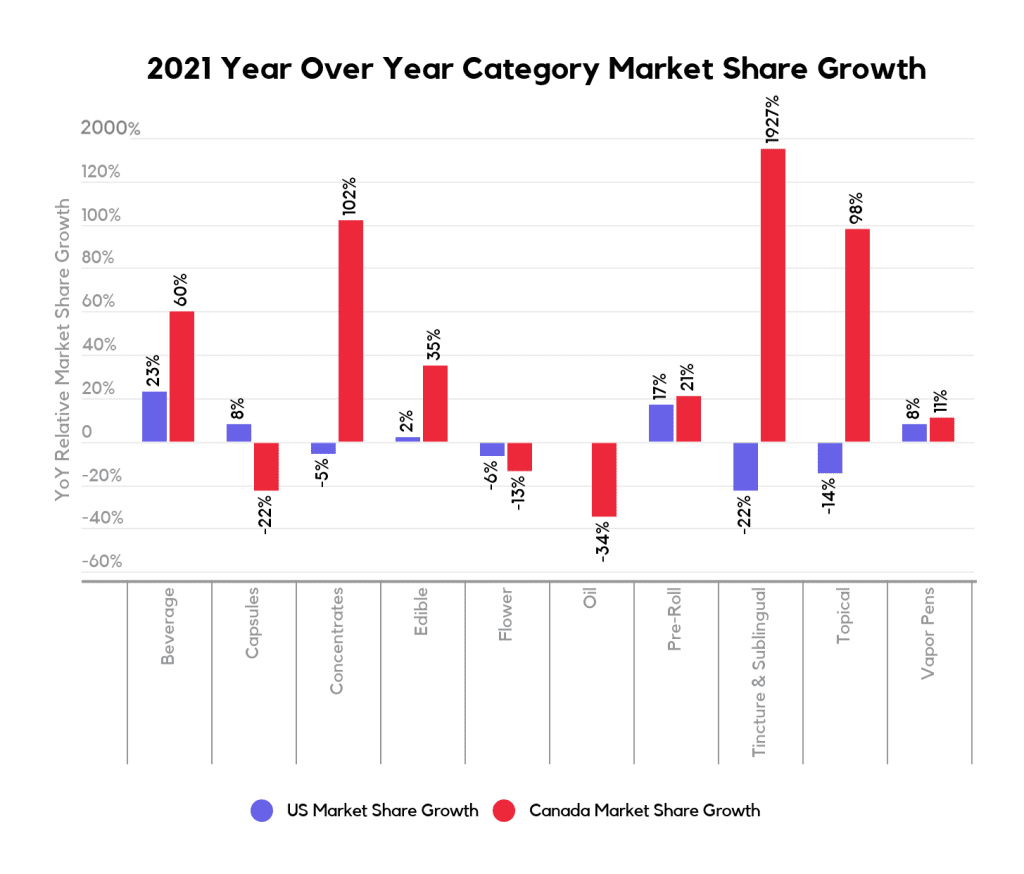 Several categories increased their market share in both the US and Canada, including Pre-Roll, Vapor Pens, and most notably Beverages. The only category that dropped in market share in both countries is Flower.
Decline in Cannabis Flower Market Share
In Canada, Flower's market share has been dropping steadily over the past two years. In the US, the category's market share rose steeply early in the COVID-19 pandemic, before falling and levelling off in late 2020, and again dropping through the second half of 2021.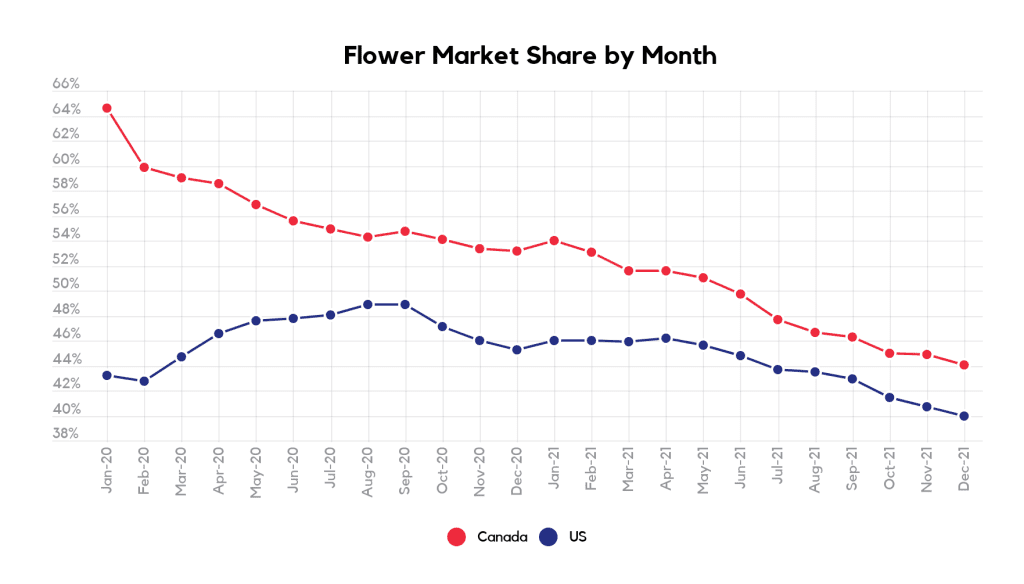 Flower is still the highest-revenue category in both countries but is now less significant than ever before.
Headset also explored the median Flower spend of the top 10% of Flower customers, finding heavy Flower customers had the highest spend between Q2 2020 and Q2 2021, before dropping in Q3 2021. Flower spend rebounded in Canada in Q4 2021, while continuing to drop in the US.
The median spend of top Flower customers is currently higher than it was in late 2019. Headset suggests the decrease in Flower market share is probably not being caused by flower fans purchasing less flower, but fewer customers choosing flower.

Cannabis Beverage Basket Penetration
Cannabis beverages are landing in more baskets, despite controlling a smaller portion of the market than originally predicted. In the US, basket penetration of beverages nearly doubled from 2% in January 2020 to 3.7% in December 2021. Beverage basket penetration held relatively steady around 4% in Canada over the past year, but then hit an all-time high of 4.5% in December 2021.
Best and Worst Performing Segments
Headset explored the five Canadian product segments with the highest and lowest year over year sales growth. Edible segments, Cookies and Mints, are not performing well, despite having only launched in 2020. Pre-Roll Mixed Strains and Ground Flower have seen strong growth.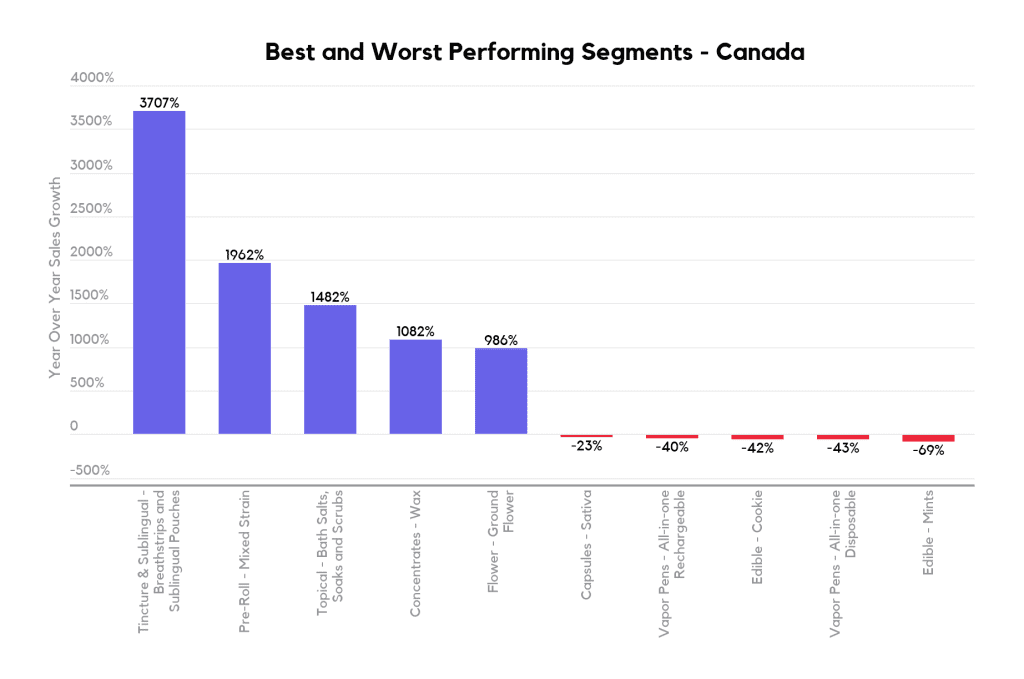 The segment with the biggest growth is Breathstrips and Sublingual Pouches within the Tincture & Sublingual category. Headset suggests this segment contributes the vast majority of sales to the category.
Trend to Watch: THCV
Headset tells retailer to watch Delta 9 Tetrahydrocannabivarin, more commonly known as THCV. Low-to-moderate doses of THCV are reported to be non-psychoactive and known to produce higher levels of energy, focus, and euphoria. Its reported benefits include increased metabolism and suppressed appetite, giving it the nickname 'diet weed.' Brands are starting to market products with THCV for benefits like reduced food cravings.
Tags:

cannabis category sales

(4)

, cannabis retail trends

(13)

, cannabis sales trends

(46)

, cannabis trends

(27)

, consumer trends

(38)

, edibles

(15)

, Headset

(41)