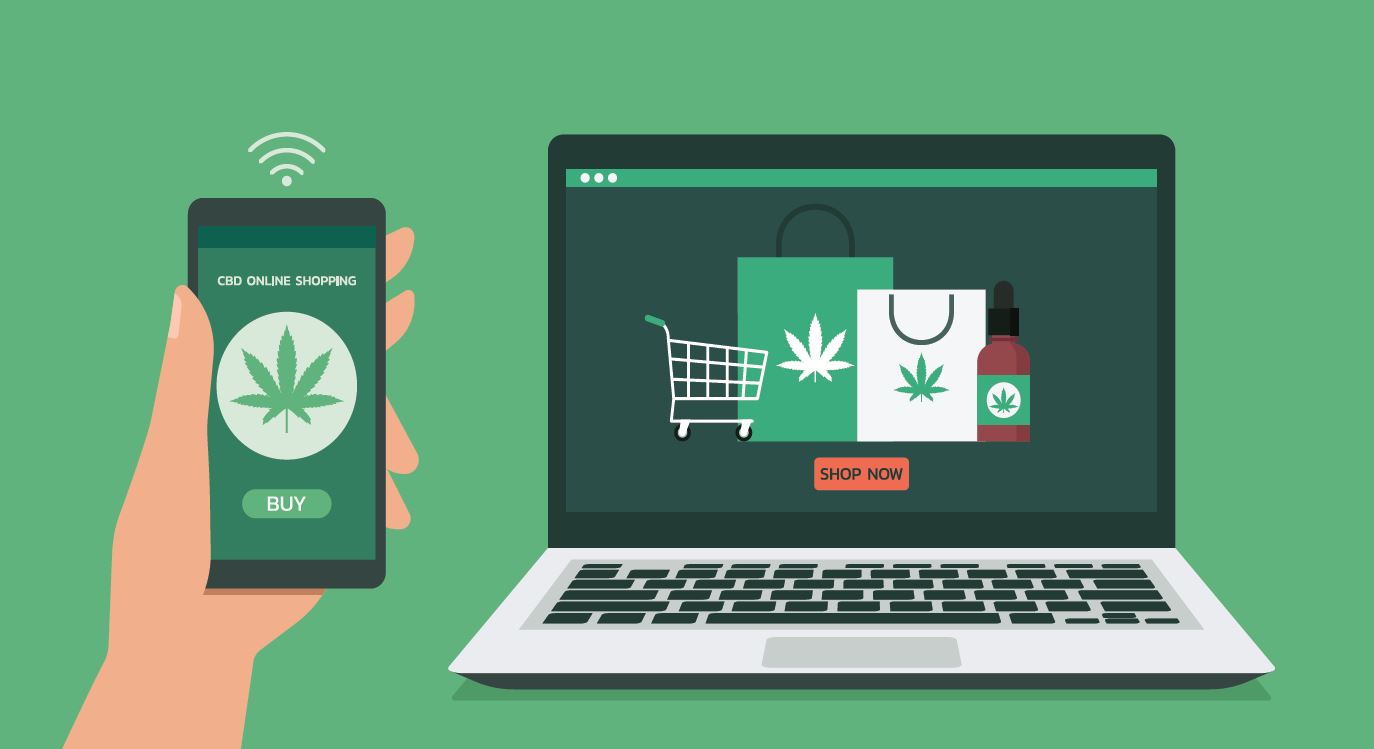 Owning the Customer Relationship
The rise of disruptive, third-party service providers in the restaurant industry should serve as a cautionary tale for cannabis retailers. Especially with Doordash Canada now venturing into cannabis deliveries. Cannabis retailers must understand that companies like Doordash and other marketplace models are designed to take over customer relationships.
Third-party platforms take ownership of your customer interactions and data to assert themselves as a go-to brand. Once the marketplace has the customer using its platform to order from your store, you are no longer in control of the customer relationship. Your store will just become a warehouse processing online orders for faceless consumers.
Take Dutchie, for example: If a shopper ordered from your store via a site hosted by the tech behemoth, your store fulfills the order, but the receipt and bag the customer receives are boldly branded with Dutchie imagery. The receipt and bag are just the tip of the iceberg regarding marketplaces intruding on customer relationships.
To avoid losing control of your customer base, cannabis retailers must go above and beyond to maintain excellent consumer relationships. This means making significant efforts to grow the customer base and sustain current customer relationships by creating individualized brand experiences and offering incentives to continue shopping at your store. Here are some best practices to ensure you remain in control of your customer relationships.
Invest in Your Store's Branding
Brick and mortar stores will always have the advantage of personal consumer interactions over online marketplaces. Leaning into this, cannabis retailers should work on creating an unforgettable and rewarding experience for customers.
To do this effectively, you must consider your customer's entire journey, from when they first discover your store online to after they've completed their transaction with you. These are all things to consider regarding your store's design and layout. The overall vibe, along with the store layout and flow of operations, contributes to customers' perception of your brand and their decision to return.
Incentivize Consumers to Build Relationships
Cannabis marketplaces are often not exclusive to a single store or brand, limiting their options for rewarding repeat shoppers. Store owners can capitalize on this weakness by creating customer loyalty and gift card programs.
A loyalty program is a crucial marketing ingredient to establishing a thriving retail operation and ensuring customer retention. Beyond keeping your customers happy with discounts, loyalty programs also boost basket sizes and increase the frequency of returning customer visits.
Branded gift cards are another effective way to market your brand and a chance to impress new customers. Every card is an endorsement for and incentive to visit your store. Gift cards can be a versatile promotional tool to reward or introduce new customers to your brand experience.
Hosting Your Own Ecommerce
Cannabis retailers should always host ecommerce on their own site to stay in control of customer interactions and relationships. Disruptive service providers try to take customers directly from retailers by hosting a store's ecommerce on their website or platform. Using a service that hosts your marketplace somewhere other than your website decreases brand SEO results and can lead to negative customer experiences you have no control over.
Many popular online marketplaces doubling as ecommerce platforms use an iFrame embed menu to display your products on their website. These online marketplace websites use the same menu layout for thousands of stores, and there's little flexibility to differentiate or customize your brand.
Your ecommerce is an extension of your brand experience and should reflect your unique voice, values, and aesthetic. The online experience should be consistent with the in-store experience for your customers. Embedded menus and third-party hosted marketplaces limit your ability to create an enriching user experience and can force you to compromise your brand values.
Own Your Customer Relationships
Third-party service providers may offer enticing partnerships that appear to be mutually beneficial and sustainable. However, by observing the Doordash business model in other industries, cannabis retailers must recognize the importance of their store's customer relationships and know how to avoid the risk of disruptors taking it over.
Maintaining consumer relationships is essential to growing your business.
Allowing third-party platforms to handle consumer interactions is an open invitation for them to own the relationship. Remember that your ecommerce consumer experience is an extension of your brand and should reflect your unique aesthetic and values. Maintaining consumer relationships is essential to growing your business.
Tags:

cannabis consumer relationship

(1)

, cannabis delivery

(22)

, cannabis ecommerce

(2)

, Cannabis Industry

(138)

, Cannabis Retail

(294)

, Cova

(4)

, creating a rewarding experience

(1)

, customer loyalty

(3)