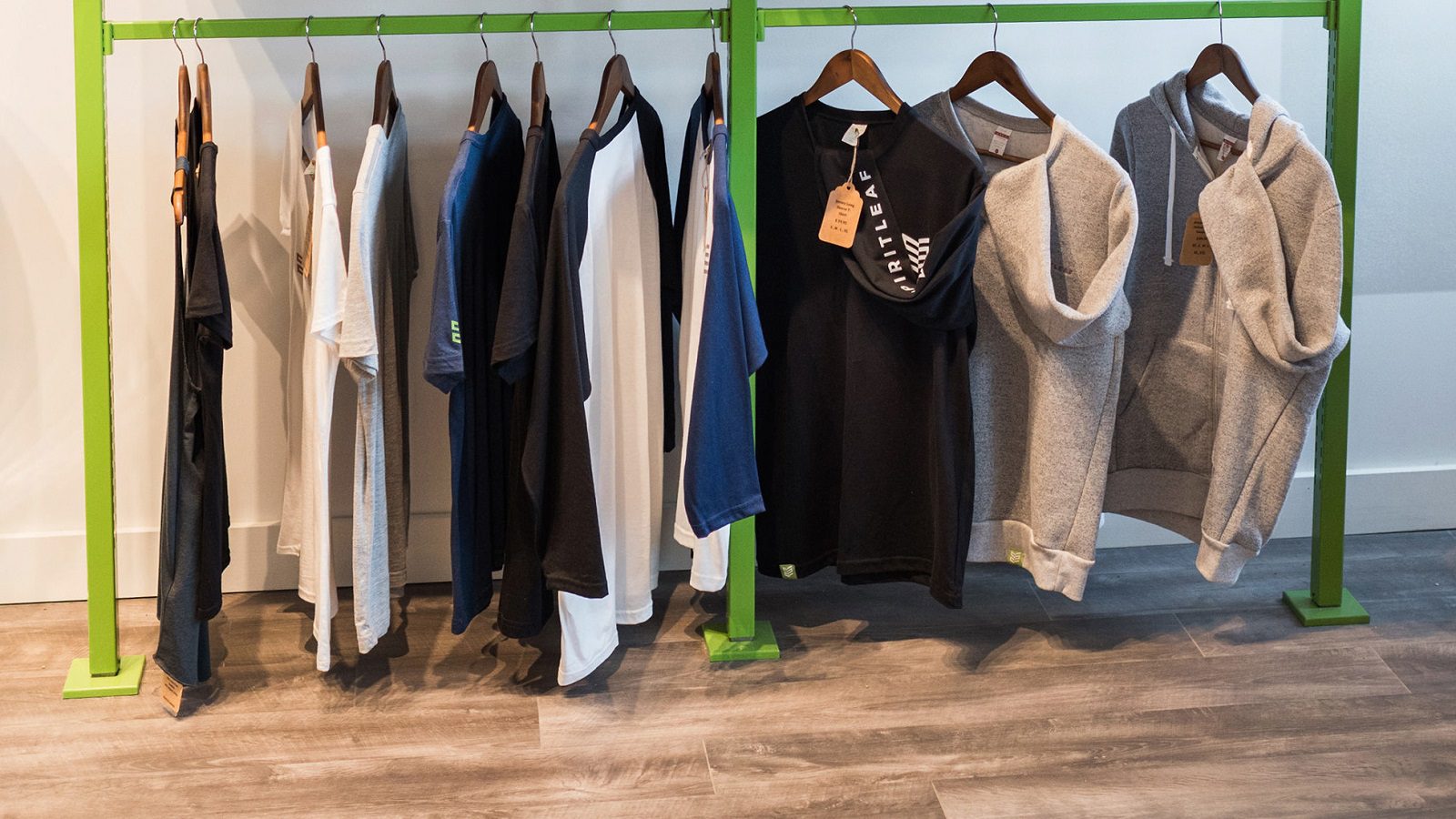 Selling Ancillary Products
Across Canada, the guidelines for which ancillary products a cannabis store can sell vary widely. Following is a breakdown of which accessories can be sold by some Canadian provinces:
Ontario
According to the Ontario government, stores can sell ancillary products such as shopping bags, magazines, cookbooks, and themed apparel. Cannabis retailers in Ontario are prohibited from selling foodstuffs, beverages that don't contain cannabis, and organic solvents.

Alberta
In Alberta, stores can't sell swag of any kind. They also can't sell food, other consumer goods, or organic solvents.
Manitoba
The Manitoba provincial government allows retailers to sell cannabis accessories like gift cards and shopping bags. However, they cannot sell organic solvents, cannabis plants or seeds.
Saskatchewan
Saskatchewan's cannabis retail laws are somewhat more liberal. Any ancillary items sold must directly relate to cannabis, which may include cannabis cookbooks, cannabis magazines, branded or themed apparel, cultivation equipment, home extraction equipment, and gift cards. Saskatchewan retailers cannot sell tobacco products, alcoholic beverages, hemp products (that do not otherwise fit into a category of products that can be sold), lottery tickets, snack foods, non-cannabis beverages, and organic solvents. Further, cannabis stores cannot sell ancillary items that in the Saskatchewan Liquor and Gaming Authority's opinion encourages the overconsumption of cannabis, the consumption of illicit cannabis, or the consumption of cannabis by minors.
British Columbia
Recently cannabis-related clothing, books, and other items became available for sale at private licensed cannabis retailers in British Columbia, providing customers with more product selection and legal cannabis sellers additional revenue streams. "Expanding the range of items available through private licensees will provide further support to a thriving, legal cannabis sector in BC," says Mike Farnworth, Minister of Public Safety and Solicitor General.
Northwest Territories
The Northwest Territories Liquor & Cannabis Commission allows stores to sell cannabis industry magazines, branded t-shirts, ashtrays, and cannabis artwork. Retailers are also permitted to sell snacks.
Yukon
The Yukon's regulations are much different than the Northwest Territories. They are only allowed to sell cannabis related accessories such as bongs.
East Coast
On the East Coast, New Brunswick and Labrador, PEI, and Nova Scotia only allow stores to sell accessories but not ancillary merchandise.
Cannabis laws in Canada are in a state of flux as the plant becomes more mainstream, like alcohol after the days of prohibition, so we may see more products become available for sale such as those found in Saskatchewan's stores.
Image courtesy of Spiritleaf Moose Jaw
Tags:

Canadian Cannabis

(87)

, cannabis accessories

(6)

, cannabis ancillary products

(1)

, Cannabis Industry

(168)

, Cannabis Retail

(360)

, Saskatchewan cannabis stores

(2)

, Saskatchewan Liquor and Gaming Authority

(3)