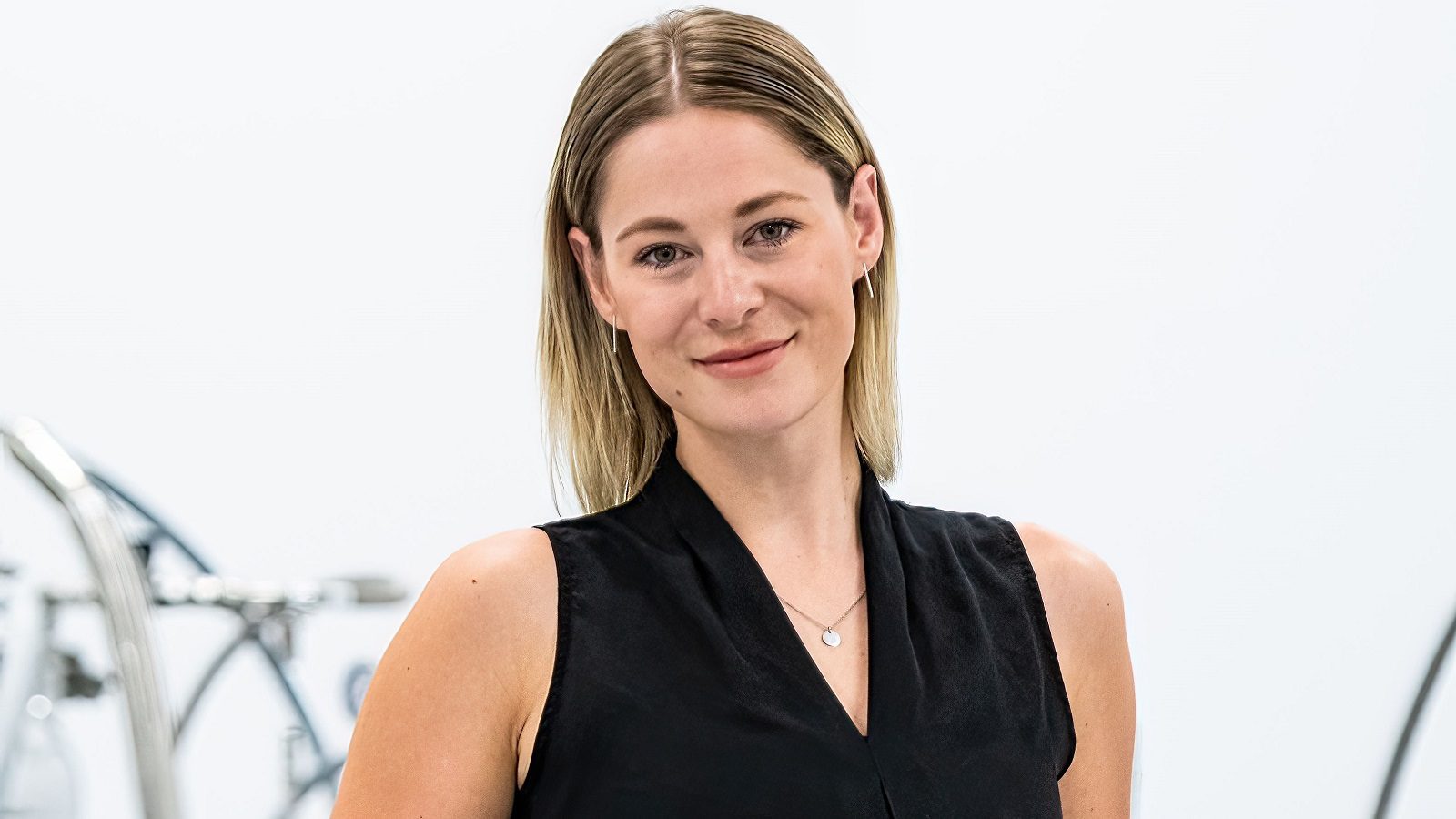 Trailblazer: Kaitlyn Fraser
"Absolutely I'm a consumer. I love smoking and I still dab, although less frequently," Kaitlyn Fraser quips, gleefully yet with a competitive edge and flair of a heat check.
Experimenting with cannabis and being hands on with the plant is nothing new for her. Originally investigating cannabis for its medical use during her father's battle with cancer, the plant has been central to Fraser's life journey and career ever since.

"I loved the garage tech, doing the extractions, seeing the efficiency…it was really exciting stuff," she recounts. While attending Lethbridge College, Fraser began open blasting and producing shatter and other extractions in a garage. "I didn't take science in school, but it is fun to be hands on and learn the extraction side through experience."
BC really opened me up to the full world of extraction.
After college, Fraser moved to British Columbia and found herself in a "sea can" experimenting and mastering ethanol extractions. "BC really opened me up to the full world of extraction and I established many relationships with growers and good people," Fraser says. "For me as a woman, I knew I had to go hard after legalization to carve out my place, and to work with good people, doing it the right way."
Helping Small Businesses Rise
Always navigating her own path, Fraser is the founder of Prism Equipment, and the co-founder/growth manager for Pantheon Cannabis Group. Boasting 14,000 sq.ft. of licensed space and located in an industrial park in Salmon Arm, British Columbia, Pantheon Cannabis specializes in hydrocarbon extraction and offers an array of contract manufacturing services. "I am so proud to be working in the legal market, but it isn't easy and it is incredibly expensive," she states. "We want to do things differently and to help small, young businesses rise."
"People think that everyone in our industry is rolling in dough, but founders are bootstrapping and working hard to build sustainable businesses," Fraser preaches. "There are slim margins in this industry, but with inflation and rising costs, good people and companies are getting squeezed. It is difficult to transition people from the legacy market in this environment. There is lots of incredible talent and great growers out there who need opportunities to join the legal market," she notes. "It comes from the top. We need government and regulatory reform to have an honest look at how to support people in this industry."
The key to Fraser's success is the "power of the team."
The key to Fraser's success is the "power of the team." The "team" she has helped assemble is a group of experts in their own right, but they are more like family. "You need to be able to rely on your team in a stressful and ever-changing industry like cannabis. We roll up our sleeves and we are working shoulder to shoulder in the trenches," she says. "In the back of the shop, we have the two brothers from the Kootenay Valley, along with our newest addition to the team, Aiden. They are doing extractions and formulations as well as running the machines. That's where the true art comes from. Up front we have the ladies, Dawn, Angela and myself. Everyone has their own lane, but we all collaborate, treat each other with respect, and work together."
"I think cannabis is a wellness product. Whether medical or recreational, there are all types of consumers with [many] different reasons [for] buying]," Fraser shares. Prior to legalization, she helped open a dispensary in Vernon, British Columbia, where she learned many of the nuances of the retail side. "Retail was cool and a truly eye opening experience that [formed] a lot of my perspectives."
There are lots of exciting things on the horizon.
"This is such a great industry and I am so excited to be personally involved. I am just getting started and there are lots of exciting things on the horizon," Fraser enthuses. "I want to help micros with a path to market." With lots more to prove and with global aspirations, Kaitlyn Fraser is a Trailblazer.
Tags:

British Columbia

(23)

, cannabis processing

(1)

, extraction equipment

(1)

, hydrocarbon extraction

(1)

, Kaitlyn Fraser

(1)

, Pantheon Cannabis Group

(1)

, Prism Equipment

(1)

, Salmon Arm

(1)