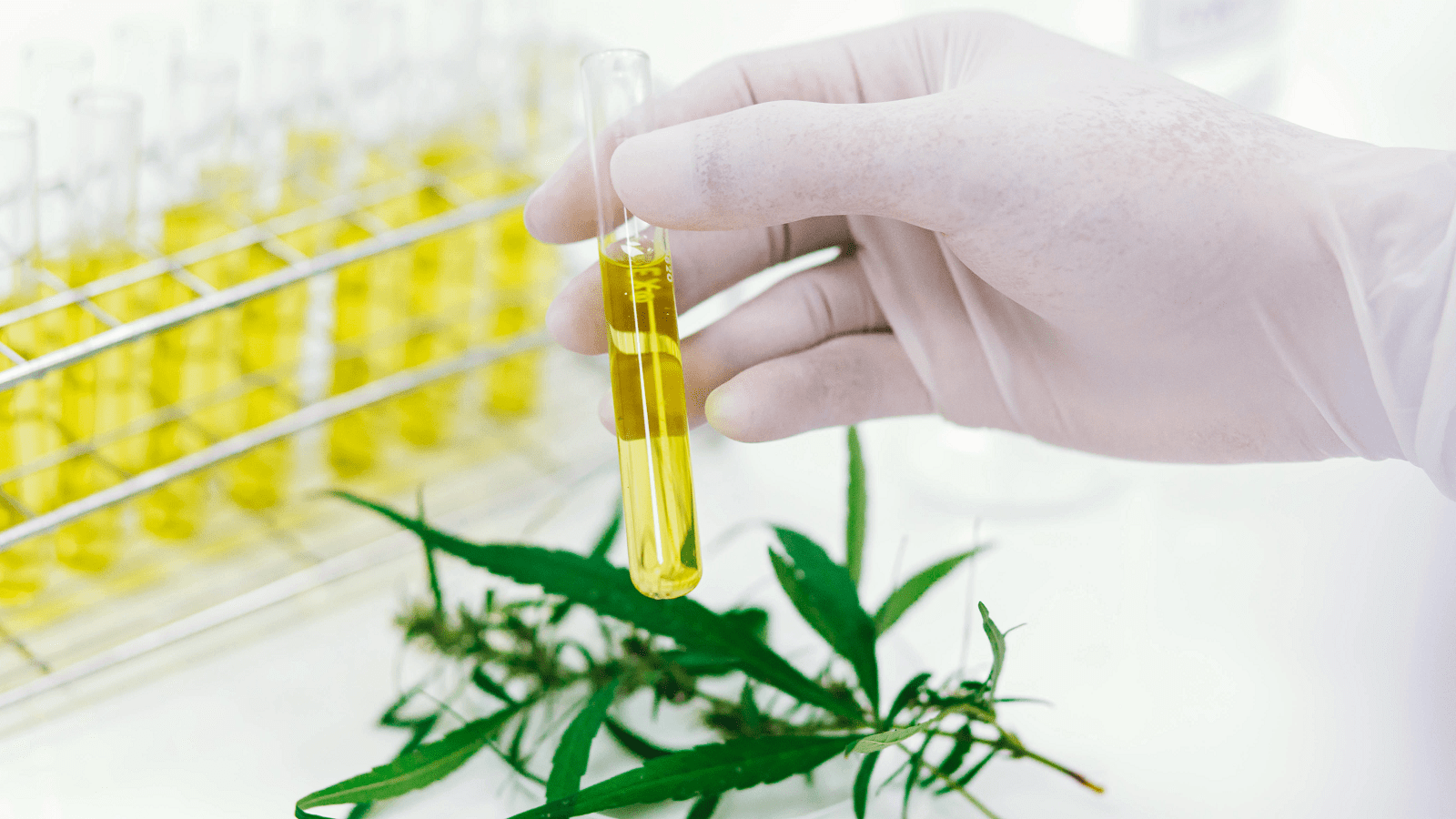 Banning Delta-8 THC in Some Provinces
The growth in popularity of delta-8 THC across North America has some cannabis companies going full force in producing and selling this mysterious cannabinoid. Yet, despite its rise in popularity, some major provincial distributors, including those in Ontario and British Columbia, are no longer stocking delta-8 THC until they understand it more.
These moves come following the United States Food & Drug Administration (USFDA) continuing to issue public health warnings, the latest saying "Delta-8 THC Has Serious Health Risks," regarding the safety of products touting high levels of this cannabinoid. The agency notes that there are reports of adverse health incidents after consuming delta-8 THC and concerns regarding contamination due to methods of manufacturing delta-8 THC products, many of which appear in illicit or unregulated markets in the country.
Both the Ontario Cannabis Store (OCS) and the BC Liquor Distribution Board (LDB), two of the country's largest provincial wholesale distributors, have discontinued purchasing products containing delta-8 THC.
Looking to Health Canada for Answers
"The OCS is not aware of any adverse effects experienced in Canada, but out of an abundance of caution the OCS has temporarily ceased purchasing any edible cannabis, cannabis extract, or cannabis topical products containing delta-8 THC from federally licensed producers until Health Canada is able to offer guidance," says Daffyd Roderick, Senior Director, Communications & Strategic Engagement at OCS in a statement to Cannabis Retailer. "OCS is committed to enabling a dynamic cannabis marketplace that offers consumers access to tested, regulated legal cannabis."
British Columbia has joined Ontario's call for answers from Health Canada. "BC Cannabis Wholesale has become aware of some products containing delta-8-THC, which falls outside the definition of THC under the federal Cannabis Act," says the LDB Communications team to Cannabis Retailer. "Information about delta-8-THC and the potential biological effects and health risks to consumers is new and emerging, and the LDB is working with its government counterparts to determine the appropriate next steps. Until we determine next steps, the LDB will not be registering or replenishing any products that contain delta-8-THC."
At the time of this writing, OCS has five products containing delta-8 THC on their website, while the BC Cannabis Stores online have only one. Cannabis NB, New Brunswick's provincial distributor sells one delta-8 product, and there are no products on the provincial sites for Quebec, Nova Scotia, Newfoundland & Labrador, or Prince Edward Island that contain delta-8 THC.
Alberta Gaming, Liquor and Cannabis Commission (AGLC), which is responsible for the wholesaling and distribution of retail cannabis products to licensed private retailers operating within the province has not yet made the decision to halt orders of product containing delta-8 THC. However, echoing statements made by the OCS and LDB, the AGLC says it, too, is following the Government of Canada's lead concerning the matter.
"Currently, AGLC has created controls for delta-8 products as recommended by Health Canada," notes the AGLC in an official statement. "These controls include not listing any products that contain synthetic cannabinoid derivatives; requiring licensed producers to declare any naturally occurring minor and novel cannabinoids that are present within their product prior to product listing with AGLC; and to communicate information on any minor and novel cannabinoids present in a product to retailers via the website, weekly retail order form, and product label."
With respect to any future decisions made surrounding the sale and availability of delta-8 products in the province of Alberta, the AGLC says that it "is in regular discussions with Health Canada officials to ensure compliance per the Cannabis Act."
What's the Concern Around Delta-8 THC?
Discovered in the 1940s and totally synthesized by Raphael Mechoulam in 1965, delta-8 THC didn't get its time in the sun until recently. With the passing of the Farm Bill in the United States, legalizing hemp and its cannabinoids like CBD, delta-8 THC became a workaround to achieve a psychoactive effect that seemingly fell within the regulations as "legal". By 2020, delta-8 THC products became available in the US where CBD was sold.
Delta-8 THC is similar to delta-9 THC, with the location of the double bond, either on the 8th or 9th carbon chain, being the largest structural difference. This impacts how it bonds to the cannabinoid receptors; thus, users say they feel a slightly less potent intoxicating effect than with delta-9 THC.
Delta-8 THC occurs naturally in the cannabis sativa plant, but in minuscule amounts. To occur in high concentrations, it can be synthesized by converting CBD, or even delta-9 THC, to delta-8 THC through isomerization. The concerns around delta-8 THC are not necessarily due to the cannabinoid but rather the chemical processes involved in isomerization and the resulting synthetic product.
Delta-8 THC in Canada is "Nonsensical"
"I really dislike putting the words 'cannabis' and 'unhealthy' in the same sentence, and there is nothing wrong with delta-8 THC itself," explains Andrea Meharg, Cannabis Educator and Coach, "It occurs naturally in the plant in very small concentrations, and it may have some promising therapeutic value." Proponents of delta-8 THC say that the cannabinoid may produce feelings of euphoria and relaxation and provide potential pain relief. Health Canada has even released some research surrounding delta-8 THC and its anti-emetic properties being potentially stronger than delta-9 THC.
"The way that delta-8 is produced and sold is generally gross, especially when it's being made in an unregulated market like what's happening in the US," says Meharg. Largely, the USFDA's fears that have seeped north across the border are due to unregulated, untested delta-8 THC products with potential chemical contaminants that are being sold widely and claimed as legal.
Whether delta-8 THC has a place in Canada's retail stores and within provincial distributors remains to be seen. Health Canada hasn't issued any public statements warning against delta-8 THC, akin to the USFDA, as of yet.
"We are extremely lucky to live in Canada where we have access to the 'real deal', delta-9 THC with its abundance of empirical evidence," notes Meharg. "It seems nonsensical to use a synthetic cannabinoid when we can just use the whole plant legally."
Tags:

Alberta Gaming Liquor and Cannabis Commission

(1)

, Andrea Meharg

(1)

, cannabinoids

(12)

, Delta 8

(2)

, Health Canada

(52)

, Liquor Distribution Branch

(11)

, Ontario Cannabis Store

(62)