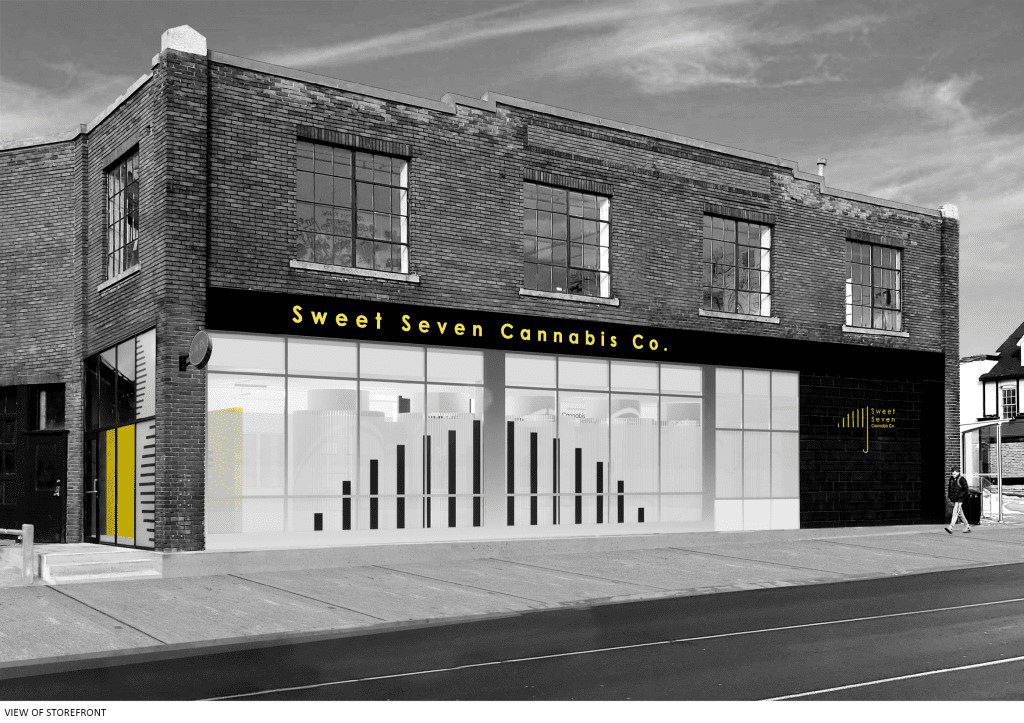 Featured Retailer: Sweet Seven Cannabis
Sleek and stylish by design, Ontario's Sweet Seven Cannabis Co. takes its name from its unique in-store wayfinding, which focuses on displaying products by 'mood' using terpenes as indicators of experience.
With three stores in Waterloo, Sudbury, and Espanola, the boutique retailer has grown and expanded by building a loyal customer base in each community and highlighting premium products with a strong wellness and CBD focus.

Sweet Seven Cannabis Co.'s name comes from the seven different 'moods' that the products are classed under within the store to guide customers to the experience they would like to have with each product.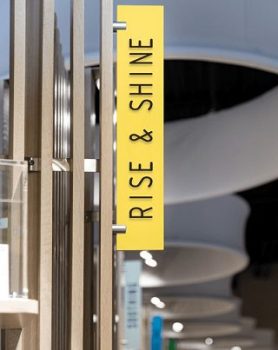 Everything is divided by types of terpenes, which helps the store be self-explanatory for customers and provides a different experience from other stores in the province.
Setting the Mood In-Store
Inside the stores, the distinctive yellow and black branding helps to clearly identify curved pods of products, bringing customers into a cocoon-like experience while they choose from categories like Rest, Soothing, Chill Out, Clarity, Creativity, Rise & Shine, and Passion.
"The store is designed for people who have been consuming cannabis for a long time and that know about the product, but it's also for people who are getting into it for the first time," says Carmen Menéndez, Sweet Seven Cannabis Co.'s Senior Manager of Operations. "Sometimes it's very overwhelming because the packaging does not say anything at all and has no information or category etc. As a consumer, it is very hard to shop that way. And sometimes people get shy about asking when they don't know what exactly they are talking about."
Placement of Products
When it comes to assigning a product to a 'mood', the process involves a lot of research into the terpenes and expected effects.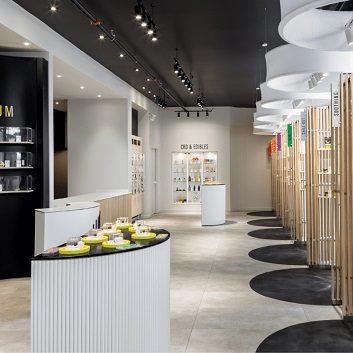 "A lot of people are curious on how we choose where each product goes," explains Menéndez. "Before our OCS order arrives, we all do research on each product that we are expecting to get. Placement depends on the terpenes in the product as that is what makes the different experiences or "feelings".
For example, limonene is known for giving you energy, so most sativa strains or products have limonene. There are many terpenes, and the cannabis industry is still so new that every day there is something new. It's very hard to keep up sometimes!"
Connecting With the Community
Menéndez started at Sweet Seven Cannabis Co. as a budtender but started moving up in the company as she became more interested in the cannabis industry. "People think the cannabis industry is just about high-THC and getting high," she notes. "But there are so many other positive things." Staff are trained to give the best customer service they can, focusing on the moods and terpenes, and to always go out of their way to help customers.
Connecting with the community is also a key part of the brand's ethos. "We love to be involved with our local community, and we believe that supporting the people around us will give everyone success in the long run," says Menéndez. "We are involved in many different events with our city, and we really enjoy being part of all different demographics at different events, whether it is a CBD yoga event or a cannabis cocktail event. Everyone gets together and it is amazing to connect with our customers and future customers."
Positive Mood for the Future
Being an independent retailer is not without challenges and so Sweet Seven Cannabis Co. concentrates on fostering strong community ties and a loyal customer base. "The biggest challenge as of right now, is to compete with companies that are putting products under cost and trying to put small companies out of business," says Menéndez. "We're very grateful to have a customer base that is loyal to our brand and to have people who support us every day.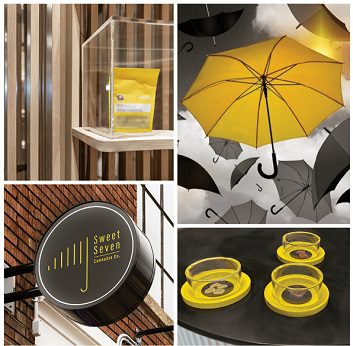 Success is not something that comes from one day to another. We are still working to achieve our biggest goals with our companies and to be able to get where our vision is in this industry. We are very grateful for our loyal clientele and how invested and supportive they are to our brand in all locations. And that is something very hard to build."
With a loyal customer base and unique wayfinding design, Sweet Seven Cannabis Co. continues to build on the three successful stores and the mood for the future is positive, with expansion plans under wraps but in the pipeline.
Tags:

Cannabis Retail

(360)

, Carmen Menedez

(1)

, Espanola

(1)

, in-store atmosphere

(1)

, moods for cannabis

(1)

, Ontario Cannabis

(58)

, Sudbury

(1)

, Sweet Seven Cannabis Co.

(1)

, terpenes

(10)

, Waterloo

(1)