List your company in Cannabis Retailer's Online Buyers' Guide.
---
COMPANIES BY CATEGORY
COMPANIES ALPHABETICALLY
Barnet Technologies Corp.

200-7404 King George Boulevard
Surrey, BC V3W 1N6
P: 604-833-5721
The last thing you have time for is more admin work. That's why we've changed the game with the first "all-in-one" system: Affordable; Automated compliance reporting; Provincial ordering system integration; and Integrated e-commerce & menu boards. Stop paying for third parties and manage everything from inside the POS!
---
CCELL
CCELL is a technology brand and leading pioneer in the portable vaporizer space that revolutionized the industry by introducing the ceramic heating component. Supported by world-class research institutes, high-standard manufacturing, and an excellent service team, CCELL strives to meet customer needs by providing excellent atomization hardware as well as a first-class partnership experience.
---
Community Savings Credit Union
Serving all of BC

P: 604-637-5123
https://www.comsavings.com/rollwithus
Let's be blunt, Community Savings is the go-to credit union for your cannabis banking. Roll with us and join our cannabis family of 85+ BC retailers and producers. We are a cannabis-friendly BC credit union that provides accessible banking services. Check out our QUADs account today.
---
Count Canna Inc
---
Cova Software
250 Howe Street Suite 1210
Vancouver, BC V6C 3R8
Cova is Canada's most-trusted source of cannabis retail software. Its award-winning suite of built-for-cannabis solutions includes a flagship point-of-sale system, voted best POS, along with fully integrated Cova eCommerce, payments, inventory management, and advanced reporting. Cova powers more than 1400 cannabis stores from coast to coast.
---
Diplomat Consulting Inc.
9128 83 Avenue NW
Edmonton, AB T6C 1B7
P: 780-953-1106
E: nmison@diplomatconsulting.com
https://www.diplomatconsulting.com
Diplomat Consulting provides regulatory foresight for economic opportunity in new and emerging regulated markets. Our experts provide services and the advice your team requires in fast-paced sectors. Whether it be cannabis, psychedelics, agriculture, food, public policy, strategy, or business development, Diplomat can develop strategies tailored to you.
---
EMC Publications
19073 63 Avenue
Surrey, BC V3S 8G7
P: 604-574-4577
As the publisher of niche trade media for the cannabis, liquor and hotel industries, EMC helps suppliers to these markets expand their businesses with highly-respected print and digital media. Contact us to tailor a solution to help your business reach its goals.
---
Greenline, a BLAZE company
570 - 425 Carrall Street
Vancouver, BC V6B 6E3
T: 866-845-6931
Greenline provides a seamless, compliant, cannabis retail point-of-sale and inventory management solution. Designed to be powerful for stores of all sizes, Greenline has been implemented in over 800 retail cannabis stores across Canada. We're ready to grow with you and transform your cannabis retail experience.
---
Independent Retail Cannabis Collective (IRCC)
HQ
Toronto, ON
https://www.irccollective.com/
The Independent Retail Cannabis Collective is a nationwide initiative created for independent retailers offering access to revenue opportunities, professional development, and education to support business health and retail sustainability.
---
Lift Events & Experiences
1055 Canada Place
Vancouver, BC V6C 0C3
Lift is Canada's #1 Cannabis Conference & Trade Show, serving the cannabis community as both a meeting place and a destination for discovery. 2023 Schedule: Lift Vancouver: January 12-14, 2023 Vancouver Convention Centre Lift Toronto: June 1-3, 2023 Metro Toronto Convention Centre Lift San Francisco: August 2-4, 2023 Moscone Center
---
MaxxCann Insurance Services Ltd
114-967 Whirlaway Crescent
Victoria, BC V9B 0Y1
P: 250-732-1850
Let's Be Blunt...We Know Retail Cannabis Insurance! We started to specialize in Cannabis Insurance in 2010 and have been hard at work since. We are informed brokers; we know each province's regulatory framework and insurance requirements. We are service-oriented and easy to talk to!
---
Origine Nature
195, rue Brissette, porte 43
Saint-Agathe-des-Monts, QC J8C 3S4
P: 819-323-6789
Origine Nature is a producer of craft cannabis proudly cultivated in Quebec. Our mission is to provide consistently high-quality products with higher levels of THC and distinctive terpenes. Our priority: to be socially conscious and to create a positive impact in our communities while making people feel great!
---
Profitek POS Solutions
108 – 2688 Shell Road
Richmond, BC V6X 4E1
Profitek POS Solutions is a Canadian company providing turnkey software & hardware solutions to hospitality and retail sectors across North America since 1985. We specialize in point-of-sale, inventory management, customer loyalty, e-gift cards, e-Commerce and integrate with various delivery platforms. Working with the cannabis industry since legalization.
---
Retail Cannabis Council of BC (RCC-BC)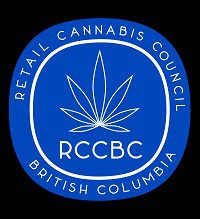 1592 William Street
Vancouver, BC V5L 2R2
The Retail Cannabis Council of BC (RCCBC) is a registered, non-profit cannabis industry association representing provincially licensed cannabis retailers to the government at all levels. RCCBC was formerly known as the Association of Canadian Cannabis Retailers (ACCRES) and advocates for issues such as licensing density and combating the unregulated market.
---
Retail Cannabis Council of Saskatchewan
SK
P: 306-864-7684
Retail Cannabis Council of Saskatchewan (RCCSK) is a non-profit organization with membership comprised of and open to all SK independent cannabis retailers. It advocates provincially on behalf of the industry with a focus on political and regulatory issues as well as education. RCCSK is a founding member of the Retail Cannabis Council of Canada.
---
Retail Cannabis Council of Ontario

801-150 York Street
Toronto, ON M5H 3S5
A non-profit advocacy group providing a unified voice for independent cannabis retailers. Our mandate is promoting and advocating for independent cannabis retailers at all levels of government, and to effect change to help the industry reach new heights in a fair, safe, sustainable way.
---
Rising Tide Consultants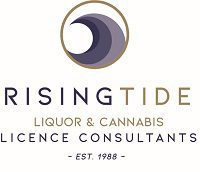 1620-1130 West Pender Street
Vancouver, BC V6E 4A4
P: 604-669-2928
E: info@risingtideconsultants.ca
https://risingtideconsultants.ca/
Canada's #1 Cannabis Licence Consultants. Experience Counts! With over 30 years of licensing experience, we understand local, provincial, and federal regulations and policies. We address the complex issues around applying for a cannabis licence and give you expert guidance tailored to your business. Contact us for a free consultation.
---
Torkin Manes LLP

151 Yonge Street
Toronto, ON M5C 2W7
P: 416-777-5452
Full-service law firm Torkin Manes has a multidisciplinary team that understands the complexities of the cannabis marketplace. With expertise in finance, M&A, IT, corporate governance, tax, corporate structuring, leasing & real estate, employment & labour, and franchising, we provide strategic legal advice to maximize our clients' success in the ever-changing cannabis landscape.
---
Waypoint Insurance
301-841 Cliffe Avenue
Courtenay, BC V9N 2J8
T: 866-674-2816
Waypoint Insurance was founded on Vancouver Island over 150 years ago and has grown to become one of the largest insurance brokerages in BC with expert risk advisors in Personal and Commercial Insurance. Waypoint Insurance has over 20 locations across Vancouver Island and throughout the Lower Mainland.
---