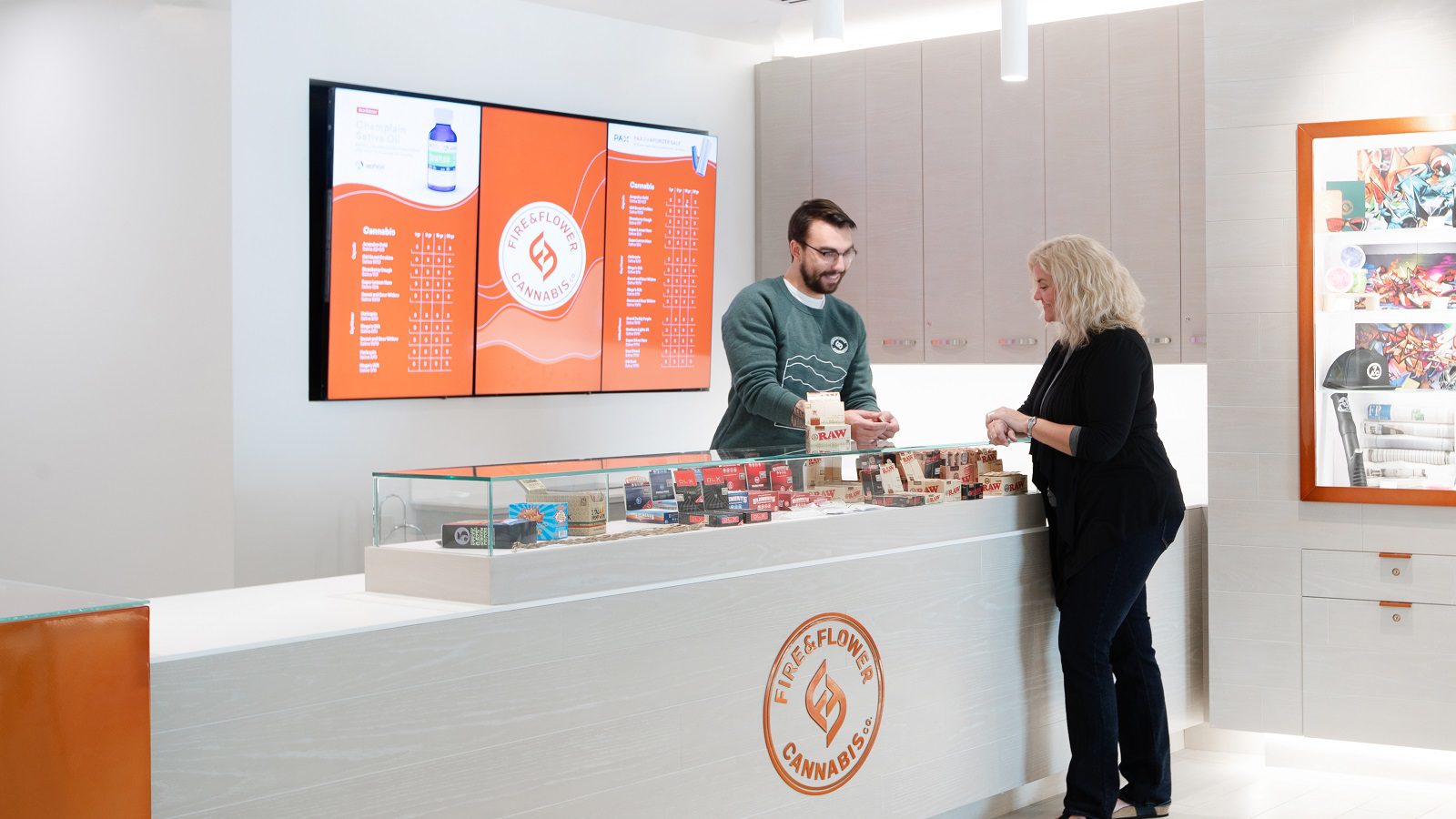 Canada is rightly applauded for its progressive attitude towards cannabis. As the first G7 nation to legalize recreational use, it's made a major step to present significant business opportunities to legitimate businesspeople, remove any criminal element associated with growing and distribution, and worked to educate the public in the safest way to consume. Despite this amazing situation we find ourselves in, there is still a stigma attached to cannabis. What part can you play as a licensed producer or retailer in combatting it?
Some historical context is essential to understanding the situation. Emily Murphy, a police magistrate and suffragist, wrote The Black Candle, which was published in 1922. She used anecdotes from police and anti-drug reformers to argue that a link between drugs and race existed and that immigrants from different countries posed a threat to white women.
The more we can educate, the more that stigma will fall away.
Cannabis was outlawed in 1923 under the Narcotics Drug Act Amendment Bill. Some historians dispute the influence that Murphy's book had on this decision, but it was widely read and certainly helped to create panic across Canada. Although it was reprinted in 1973, it's not the sole reason why cannabis has been stigmatized for so long; pop culture and politics have played their part. It's no wonder that people are naturally wary of a substance that has been illegal for nearly a century.
Robbing Stigma of its Power
Nathan Mison, Vice President, Government and Stakeholder Relations of Fire & Flower, one of the first companies to receive approval from Alberta to sell legal recreational cannabis, thinks that increasing people's understanding of cannabis is key. He says, "One of the most critical aspects of the Fire & Flower business model is education; we recognize that there is still a stigma around cannabis in Canada, despite the recent change in its legal status."
"A critical element of our partnership philosophy—how we work with the communities in which we operate—is to show that the stigma is based on a lack of education. The more we can educate, the more that stigma will fall away. What we want to do is really become a part of the community and show that this new and exciting Canadian industry is committed to true community citizenship."
Education can be part of the customer experience. Many customers will be curious yet wary, and as a licenced producer or retailer, it's part of your job to shine a light on the truth and dispel any myths. This means having staff that are well equipped with the facts about cannabis, such as:
A thorough knowledge of the products you sell.
The physical and mental risks associated with cannabis consumption.
An in-depth understanding of the supply chain, which will reinforce legitimacy and quality control in the minds of your potential customers.
An awareness of the laws and penalties involved for breaking them, such as selling to youths and where cannabis can be consumed.
Of course, your strategy and tactics need to aim beyond your interactions with customers. Mison says, "Working to establish the cannabis industry as a legitimate Canadian industry will be an important step."
Inclusion as a Way to Fight Stigma
Mison also emphasizes the importance of respecting indigenous communities; it can cultivate a philosophy of harmony and inclusion at your core, and contributing financially and socially is something that should be aspired to. It can help to dispel stigma by embodying traditional Canadian values. He adds, "Our indigenous-guided business framework is consistent with the values that make Canada a welcoming and multicultural country. We believe that these values are largely influenced by Canada's indigenous peoples; to welcome everyone and share what we have. In our case, we want to share our knowledge through education, our philosophy through community engagement, and our spirit through collaboration with community members."
Inclusion is not restricted to recognizing consumers; acknowledging non-users, or those who only occasionally consume is also important. David Thomas, the co-owner of Jimmy's Cannabis Store, made sure that this approach was adopted by its four locations in Saskatchewan. His approach to stigma could be described as treating it as "no big deal"; after all, cannabis is now another product legally available to the public. He explains, "Our method was to treat it as any other store; we designed it to be welcoming, so that on legalization day it felt like a familiar retail location."
The months of Canada being under the scrutiny of the world's media seemed to work in the industry's favour. Thomas adds, "People were ready for it to happen and when we trained our budtenders, we wanted to make sure to make customers welcome, regardless if they used cannabis every day or if they were trying it for the first time."
"It's important to me that when I enter a store, I feel welcome. That was such an important way to remove stigma, and I'm, surprised at how quickly it has had a positive effect."
Although a lot of naturally curious people want to try cannabis products, not everyone wants to and respecting their decision is essential. Some people still see cannabis as an element of counter-culture and trying to coerce them into trying it may be interpreted as an assault on their values. Fostering a positive perception amongst non-users is important to de-stigmatizing cannabis.
Getting away from the idea that cannabis is for people on the fringes of society will also be critical.
How can this legitimacy be gained? Through engagement. Having a policy of being as active in the community as other businesses is key to this. You may achieve this through knowledge-sharing sessions with community groups. Investigate the feasibility of setting up a corporate social responsibility program, such as helping people in the community whose lives have been affected by addiction. Being a model corporate citizen helps too; abiding by the law and being active in the local business community really speaks to how far the industry has come in such a short time.
The Way Forward
Cannabis consumers are beginning to step into the light, are confident to share that they use cannabis. Society is starting to see that you can be serious about your job, ambitious and motivated, all while consuming cannabis. It's a far cry from the stereotypical stoner dropout caricature, a hangover from the hippy culture that has been attached to users to this day.
With legalization, cannabis has gone mainstream, but the industry needs to underscore this. Milson points to its popularity as evidence of this, saying: "Getting away from the idea that cannabis is for people on the fringes of society will also be critical. Since cannabis has been legalized, we have seen long lines at retail stores across Canada. This shows that it is more mainstream than some people might have thought. There is some built-in legitimacy when you have a product that is in high demand, but the idea that the industry as a whole is run by people on the societal fringe needs to be combatted."
Fire & Flower is an excellent example of this. Its board of directors includes Norman Inkster, who was the 18th Commissioner of the RCMP, and a former president of INTERPOL. The core of Canada's cannabis industry consists of highly skilled, experienced businesspeople—precisely the same as any other industry operating today. However, no other industry has had an uphill battle for acceptance quite like cannabis has had. Legalization is not the end of the story, and destigmatizing cannabis will help the industry grow beyond our expectations.
Tags:

Canadian Cannabis

(70)

, Cannabis Retail Store

(47)

, cannabis stigma

(9)

, Fire & Flower

(43)

, recreational cannabis

(43)

, retail cannabis

(41)