Developing Your Strategy for Concentrates
6 Key Considerations
We don't know just how large the market will be, but concentrates, edibles, and concentrates products like topicals are expected to be big sellers when these products become legal to purchase later this year alongside dried cannabis and oils.
It's prudent for store operators and front-line employees to know the new product lines and how the products will look and feel for consumers.

Many people are referring to this moment as Legalization 2.0, and Health Canada has created a framework that will enable a broad variety of products that will finally allow retailers to take on the black market in all the product segments that they currently cannot compete with.
Following are six things that cannabis retailers should consider when making the transition to Legalization 2.0.
1. Provide Adequate Training to your Employees
Employees should be trained on the new product forms that will be coming out so they can assist consumers. Product calls in Ontario indicate that the provincial wholesaler intends to stock vape cartridges and starter kits, disposable pens, live resins, wax, shatter, budder, rosin – and that's just the vaporizable extracts. They will also be selling confectionery, baked goods, and dried powder mixes as well as cannabis beverages. Educated front-line employees equals educated consumers. Use the opportunity to educate patrons. Edibles and concentrates will be a whole different experience than smoking or vaping cannabis. It helps to educate customers that these effects may have a longer effect than current products.
Edibles and concentrates will be a whole different experience than smoking or vaping cannabis.
Andy Palalas, chief revenue officer of High Tide Inc., operator of cannabis retailer Canna Cabana, says educating consumers will be key, and keeping a good line of communication with producers of cannabis often gets rewarded.
Palalas says his companies work closely with licensed producers. "We'll often get a heads up about products in their pipeline."
2. Optimal Storage Space is Required
There will be hundreds of new SKUs to choose from when ordering concentrates and edibles: I predict we will see edibles and cannabis liquids in all shapes, sizes, and viscosities, and packaging will vary just as broadly. That's why it's important to maintain a large storage area that will be able to accommodate the incoming surge of products. The good news: Under the proposed Cannabis Regulations, products cannot require refrigeration, so you're probably not going to have to invest in much new machinery, however, you may want to consider investing in refrigeration so you can offer customers cold beverages. The Nova Scotia Liquor Corporation recently reported it will need to renovate their stores to welcome the new product lines.
Palalas notes that their stores all feature lockable shelf-space on the retail floor, allowing them to adapt to the new product classes.
3. Security will be Paramount – Review your Protocols and Security Mechanisms
Barry Davidson, director of strategic engagement of 3Sixty Secure, states that the high value of these new products will test a store's security protocols. He says, "The overall challenge in the cannabis retail space is that there are multiple attractive targets to thieves: From cash to the product, all of which is easily disposed of quickly." Have a security consultant reviews your plans and processes to determine if more needs to be done.
4. Look at Stocking Cosmetics and CBD-heavy Products
Although cosmetics in of themselves won't be a significant chunk of your revenue, you can differentiate your store by putting an emphasis on those products and CBD-heavy cannabis products when they come into the market.
And although you can't sell products for a medical purpose, your store can welcome adults who consider their use of cannabis closer to a 'wellness' centric purpose.
5. Integrate the New Product Classes into your Marketing Efforts
Your existing marketing efforts should be updated to include your new product lines. If you deploy regular email or SMS campaigns, including alerts about different items you're stocking, make sure to incorporate the new product SKUs. Examine the sales data to see where demand is and take action to revise your marketing efforts as needed. If you notice patterns in purchasing, you can tailor discounts (where permitted) to boost sales on days that typically have low numbers.
6. It's a Marathon, Not a Sprint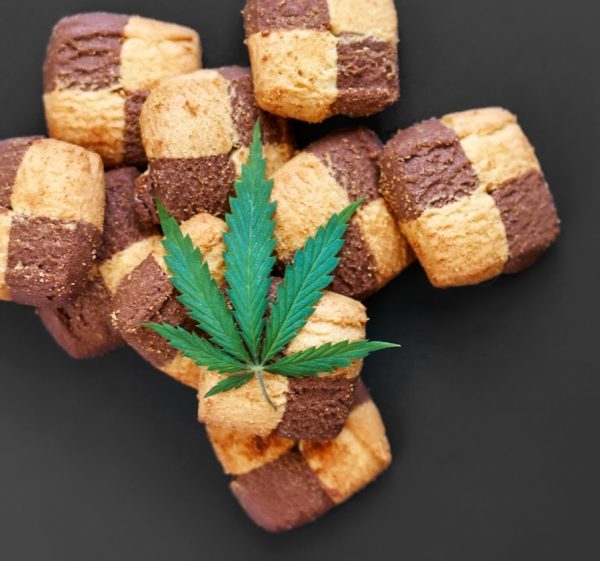 Consumers and employees alike might be disappointed to find out that there won't be any of the 'Legalization 2.0' products on their store's shelves on October 17, 2019. That's because of a rule in the federal regulations that require producers of finished products to give a 60-day notice to the government before public sales start. And since the regulations for the new product classes won't be official until October 17, 2019, it will be mid-December before we see any products on shelves. Even then, expect it to be a limited selection of products until 2020 rolls along. Make sure your front-line representatives convey this to customers, who might not fully appreciate the initial selection of offerings.
Palalas believes that eventually these new products segments will be "very disruptive" to dried cannabis sales, so it's wise for retailers to make these new products part of their core offerings. He says, "We're going to be pretty aggressive in terms of stocking these products, keeping in mind it might take some time for producers to get those products in regular circulation."
There are many considerations that retailers will have to make to adapt to the new product classes. We didn't cover other areas such as point-of-sale and menu signage systems, but those and other areas of your retail experience will need updates to accommodate the new product lines. Make sure you only partner with trusted service providers that can remain agile and adapt to the incoming sale of these concentrates.
Tags:

Andy Palalas

(1)

, Canada Cannabis

(130)

, cannabis edibles beverages topicals

(1)

, cannabis retailer

(76)

, Concentrates Strategy

(1)

, Legalization 2.0

(2)