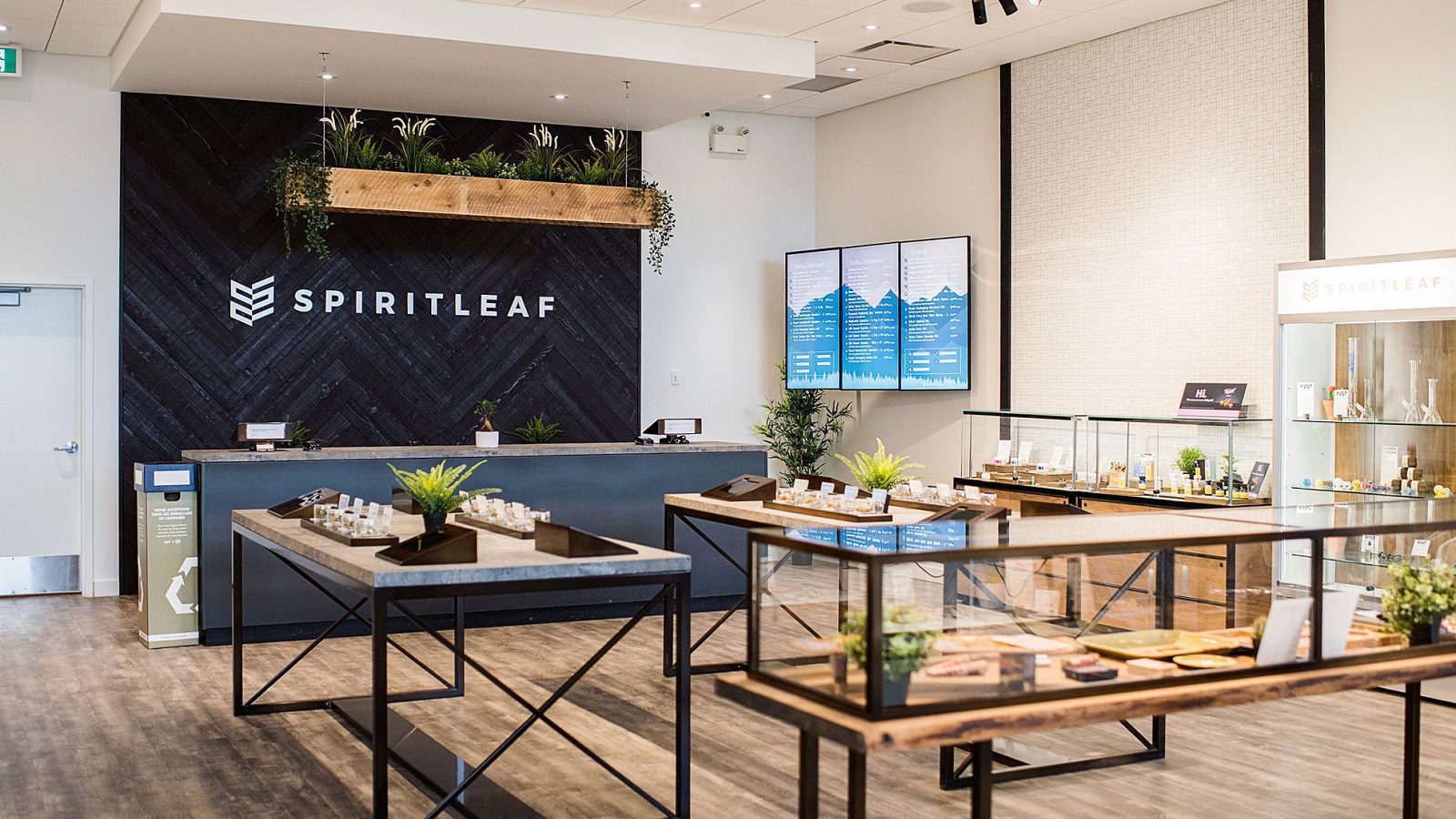 Spiritleaf – Canada's 2nd largest retailer
If you've been following Spiritleaf since the beginning, you have witnessed how they describe cannabis legalization – that is, you witnessed the start of something incredible.
To date, Spiritleaf is the first and only Canadian cannabis company to be granted Canadian Franchise Association Membership. They have secured 27 retail cannabis licenses in Alberta, making them the number one cannabis retailer in the province. And now, with 33 stores operating or preparing to open across Canada, they are set to become the second largest cannabis retailer in the country.

Spiritleaf is quickly gaining momentum to lead the pack in the world of cannabis retail. One of the keys to their success seems to lie in their branding. They go beyond touting quality products and a positive consumer experience. Spiritleaf is using their platform to tap into what's at the heart and soul of cannabis and those who embrace it.
Spiritleaf is peace.
Spiritleaf is happiness.
Spiritleaf is community.
"Our brand is definitely one of our strengths," admits Spiritleaf Founder, President and CEO Darren Bondar. "But we owe so much of our success to our franchise model. Local owners operate Spiritleaf. They live where they work. They are passionate about the company, their stores, their products, and their success."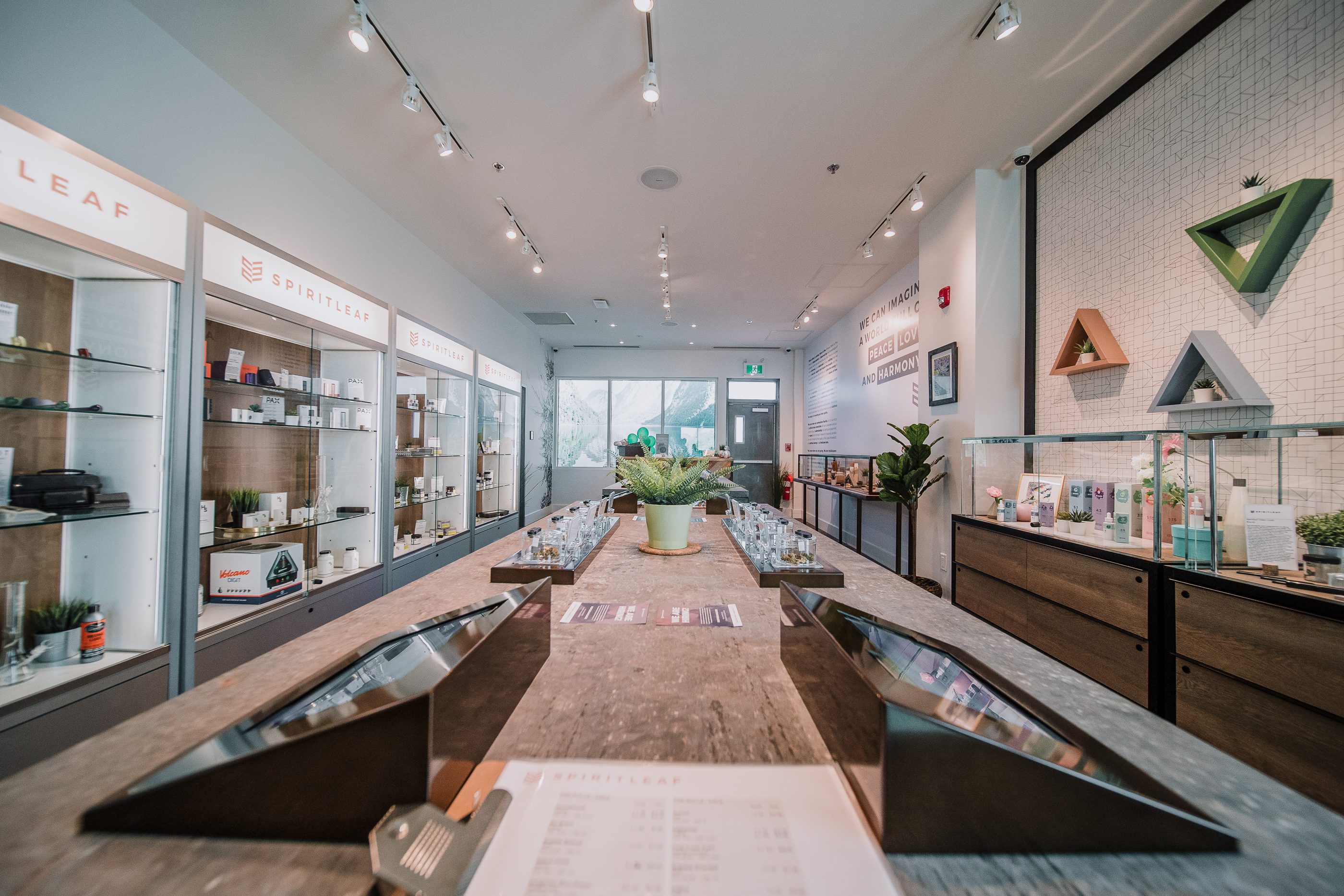 Being a cannabis retailer is not for the faint of heart. As we know, navigating several levels of government and obtaining multiple permits in a business landscape that is constantly shifting can frustrate the most experienced business professional.
"Cannabis retail is not an easy business to get into," Bondar concedes. "We're still trying to get clarity around government rules and regulations. While it's great that we're seeing more supply available, the lottery system continues to be ineffective and challenging."
Still, Spiritleaf persists. They are dedicated to the details. Each Spiritleaf location is carefully selected, their staff is well trained, and every element of the store is on-brand.
"It takes a lot of patience, perseverance, and elbow grease to get those doors open," Bondar adds. "So [for] every store we see open across the country, we make sure we're there to celebrate with store owners and honour every victory."
For Spiritleaf, there has been quite a bit to celebrate. They were the first recreational cannabis retail chain to form, they received the first successful IPO, and they were one of the first cannabis retail stores to open in Ontario.
However, Bondar feels that the Spirit Fund, Spiritleaf's community engagement program, is the true validation of the company's success. "Success goes beyond the business side," Bondar elaborates. "My hope is that we can make a difference in the communities where we operate with the Spirit Fund." The Spirit Fund is presently locked into a five-year commitment with their first beneficiary, the Downie Wenjack Fund.
"The root of the cannabis plant is what we've all been doing this for," Bondar says. "That root represents tranquility, peace, love and harmony. If we can just put a little bit of that back into the world…"
Tags:

Canada Cannabis

(130)

, Cannabis Retail Store

(47)

, cannabis retailer

(76)

, Darren Bondar

(13)

, Spiritleaf

(30)