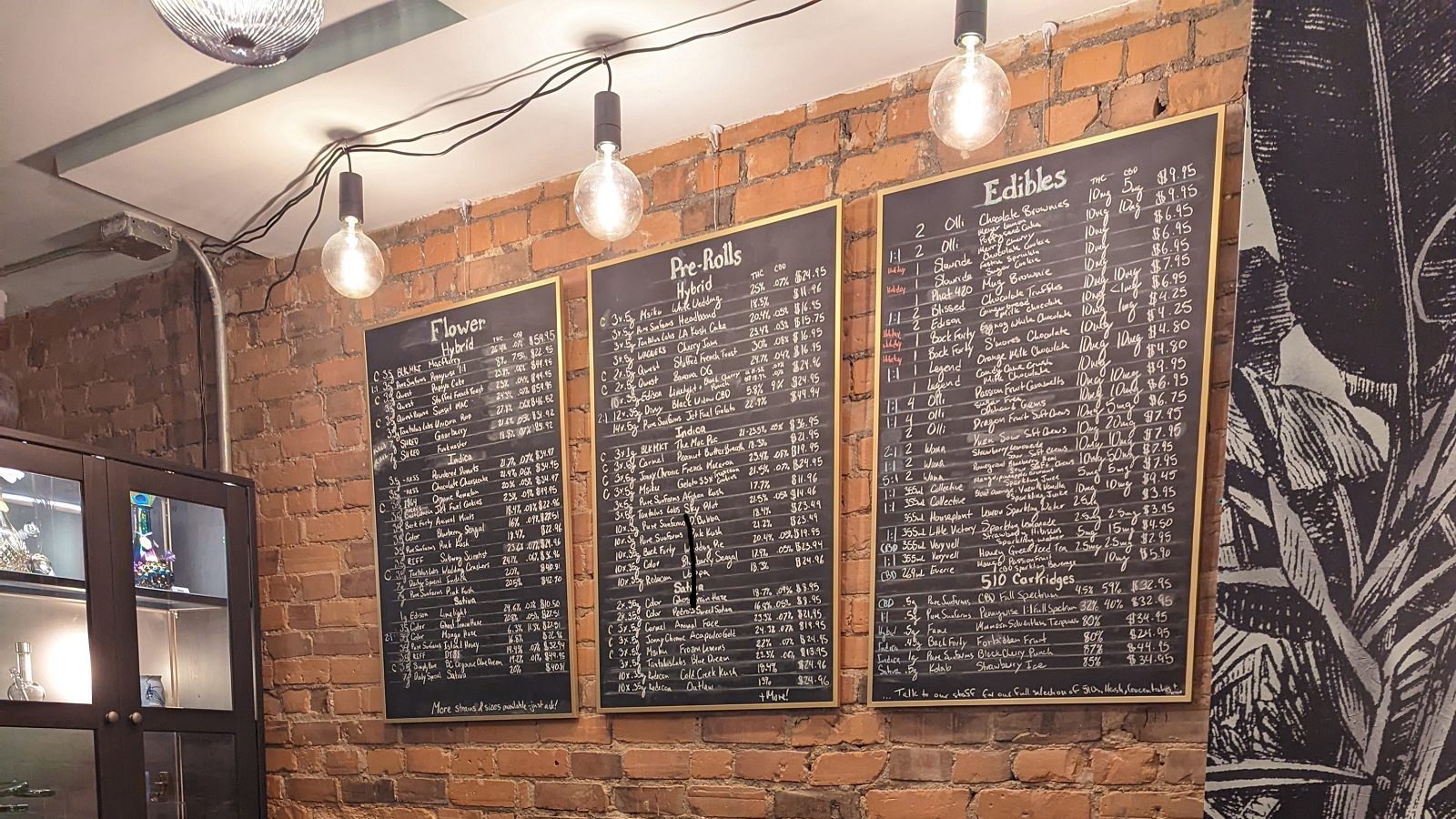 Factors Influencing Purchasing Decisions
The level of THC is a very important factor in a consumer's decision when purchasing cannabis, according to a survey of 8,900 consumers commissioned by Cannabis Retailer and conducted by Caddle in November.
44.1% of respondents rate the THC level as very important and 30.7% say it is important. The industry is trying to educate the public about other factors that should be included in a purchase decision, such as terpenes and the entourage effect of combining THC with other cannabinoids, so it will be interesting to see if we see the buying criteria change in the future.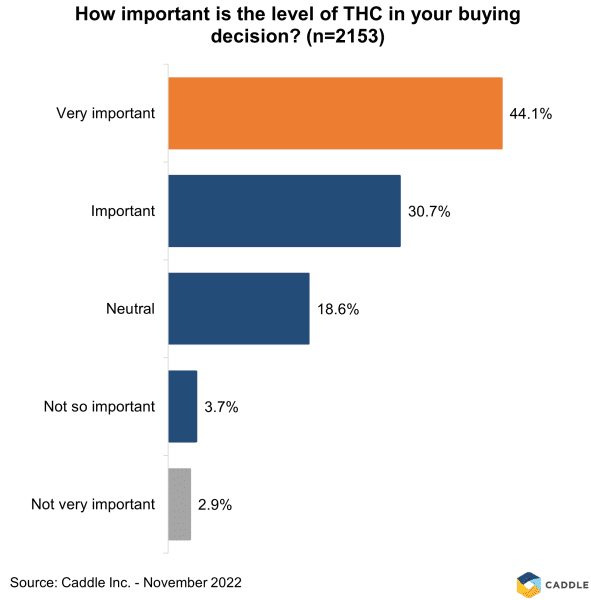 Cannabis Beverages
Fruit-flavoured beverages top the list for the style of cannabis beverage that consumers would like to buy. That was followed by carbonated beverages at 29.9%, which is curious since Headset reports that carbonated beverages make up 53.2% of sales whereas iced tea, lemonade and fruit only make up 20.4% of sales. This data could be suggesting that retailers should stock more fruit flavours to correspond to demand.
Tea and coffee flavours took third and fourth spot, whereas beer-based beverages only appealed to 15.3% of buyers.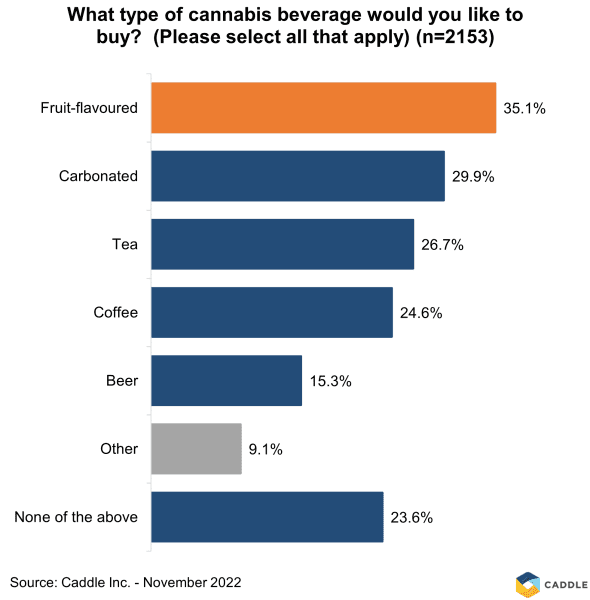 Price Paid for Dried Cannabis
The average price per gram paid for dried cannabis ranges from less than $6.00 to over $10.00. The majority (24.4%) of survey respondents paid less than $6.00/gr, 16.5% paid between $6.00-$6.99, 12.3% spent $7.00-$7.99, 7.9% paid $8.00-$8.99, 5.7% paid $9.00-$9.99 and 7.6% spent over $10.00.
Purchases from the Illicit Market
26.9% of respondents bought cannabis from the illicit market in the past month and 20.4% made purchases from the illegal market two to three months ago. The numbers decrease over time with 8.5% buying four to six months ago and 5.8% purchasing six to 12 months ago.
Another interesting insight from the survey is that 24% of people have purchased cannabis from the legal or illicit market within the past two years.
Image courtesy of Curious Cannabis.
Tags:

Caddle

(5)

, cannabis consumer insights

(5)

, Cannabis Industry

(138)

, cannabis retailer

(75)