POPCANN is creating prefabricated cannabis stores
POPCANN is disrupting Canada's cannabis industry with the launch of their modular, prefabricated cannabis stores. Designed to be used as pop-up or permanent installations, POPCANN stores integrate the latest technology to provide a truly unique customer retail experience.
Co-founder Jake Newman says, "POPCANN is a retail solution that is designed to make retail cannabis accessible to all Canadians, in particular those in northern and First Nations communities – all the areas that are currently being shutout from accessing legal recreational cannabis." Newman also envisions pop-up POPCANNs being used at music events, festivals, and parades, similar to how events are now temporarily licensed to sell and serve liquor.
When asked about how POPCANN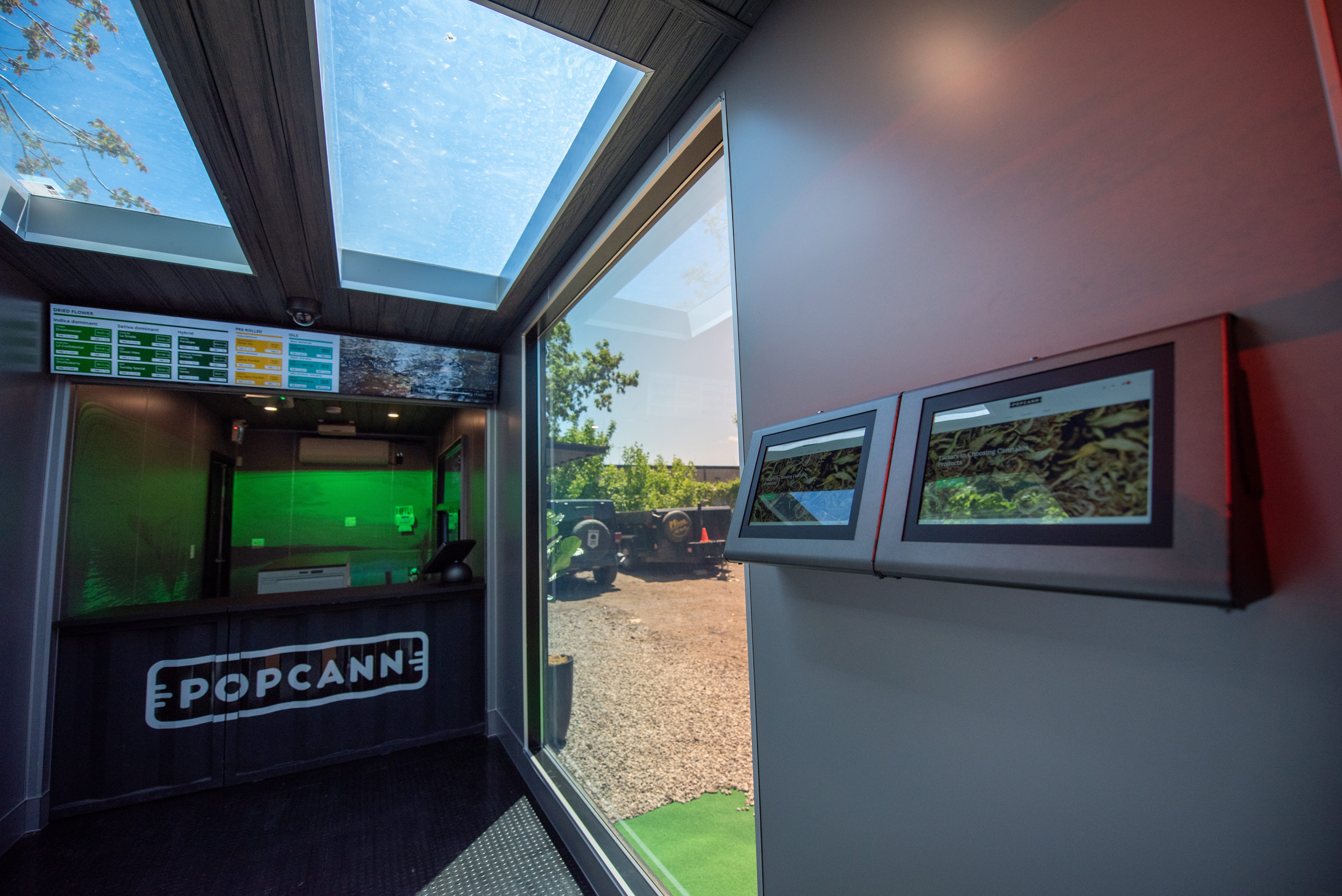 came to be, Co-founder Michael Girgis says, "The structure of the shipping container is used in the retail space by many other industries. POPCANN is leading the charge in positioning the shipping container–plus all the innovative technology inside them–as new, practical solutions for the cannabis industry."
Girgis and Newman have brought their almost 20 years of experience in market technology and innovation to cannabis stores. POPCANN's projective mapping technology can create any theme within the store, change the mood and atmosphere at the touch of a button, and create an immersive customer experience. The company is also exploring using augmented reality to let customers engage with product.
The company says the stores are compliant with the markets in which they operate and include patent-pending security technology for age-restricted entrance, secure and stream-lined ordering, and fulfillment on-site.
While the company has encountered challenges, given it is "ahead of regulations", a temporary unlicensed prototype can be found in downtown Toronto. Girgis and Newman view POPCANN as a compliment, not competition, to what cannabis retailers are already doing and are excited to partner with licensed producers and retailers.
Tags:

Canada Cannabis

(117)

, cannabis stores

(22)

, CannabisRetailer

(14)

, Marketing Challenges

(2)

, POPCANN

(1)

, retail cannabis

(41)