Uniting the Uniquely Talented
How Fire & Flower is Developing and Sustaining a Culture that Engages Employees
When it comes to the retail cannabis industry, there is a unique recipe made of 1-part start-up company, 2-parts agility, and a dash of shared purpose for what we do. The purpose stems from a once-in-a-lifetime opportunity to open a post-prohibition industry responsibly for generations of Canadians to come.
Curating a culture with this galvanized passion gave Fire & Flower the opportunity to start something incredibly special as an organization.
The Fire & Flower ethos began with the foresight of CEO Trevor Fencott bringing two HR leaders into the mix early on; rare in any start-up.
Challenge What you Know
Having two HR professionals in the formational moment, allowed us to collaborate and be intentional with Fire & Flower's ethos in mind. In the early days, Director, Training & Development, Megan Scheie and I would tackle key elements with the mindset "challenge what you know; just because you've done it this way before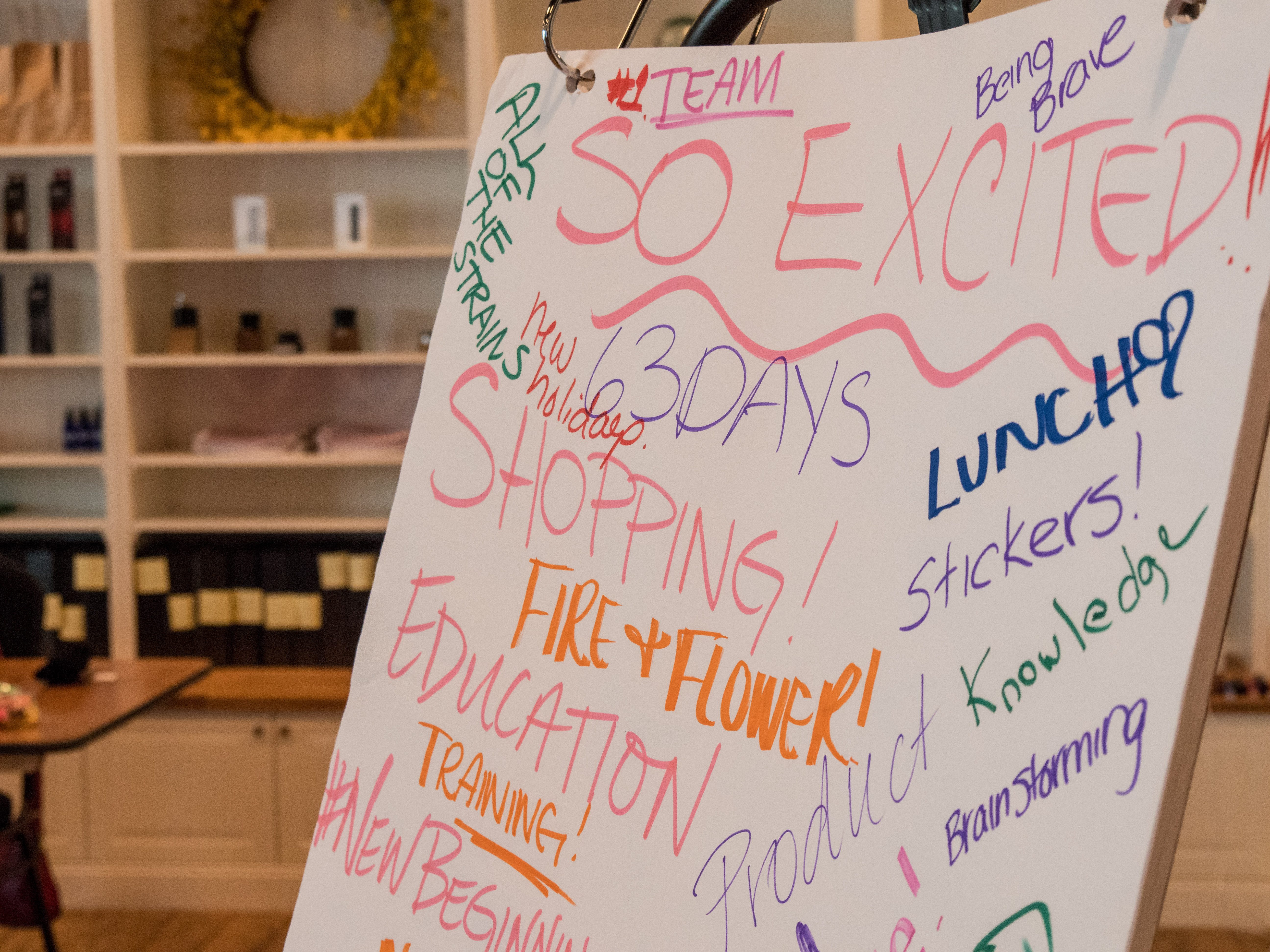 doesn't mean it has to be done this way." This "get uncomfortable" mindset requires being a student of yourself along with leaving ego at the door, which continues to guide the ethos of Fire & Flower today.
Values
Fire & Flower's North Star is our values of Wisdom, Inclusion, and Respect. A key component of this ethos is our policies that set the river banks and require using good judgement. We were intentional on building trust into our policy by using positive language and examples, removing the, "thou shall not", which permeates most company policy.
A company culture is a living organism, it requires continuous attention and the occasional nudge to evolve in a positive direction. One nudge in evolving the culture was hiring for value fit, not just for what is on the resume. Although we can't give away our secret sauce on hiring, deviating from traditional hiring practices brought in a kaleidoscopic group of uniquely talented people. Team members hired with this "values over technical" approach are galvanized beyond anything I've seen in my career, with a shared sense of purpose and values.
One nudge in evolving the culture was hiring for value fit, not just for what is on the resume.
Creating a Safe Place
Another nudge to evolve Fire & Flower has been creating a safe place for team members to be perfectly imperfect, make mistakes, and be vulnerable. With a lens of "trust first" and then being brave enough to have difficult discussions when trust is broken, we foster this safe space.
Evolving the Culture
The current step for Fire & Flower is evolving the culture as we grow into a larger organization. I liken this stage to Fire & Flower's awkward teenage years, moving from start-up to established team. Part of this is adapting our collective mindset from one of running a sprint and putting out fires, to being meticulously focused with a plan as we run a fast-paced marathon. To achieve this, we are evolving our processes and with each iteration becoming a better version of ourselves. We enjoy F's at Fire & Flower; however, final isn't one of these.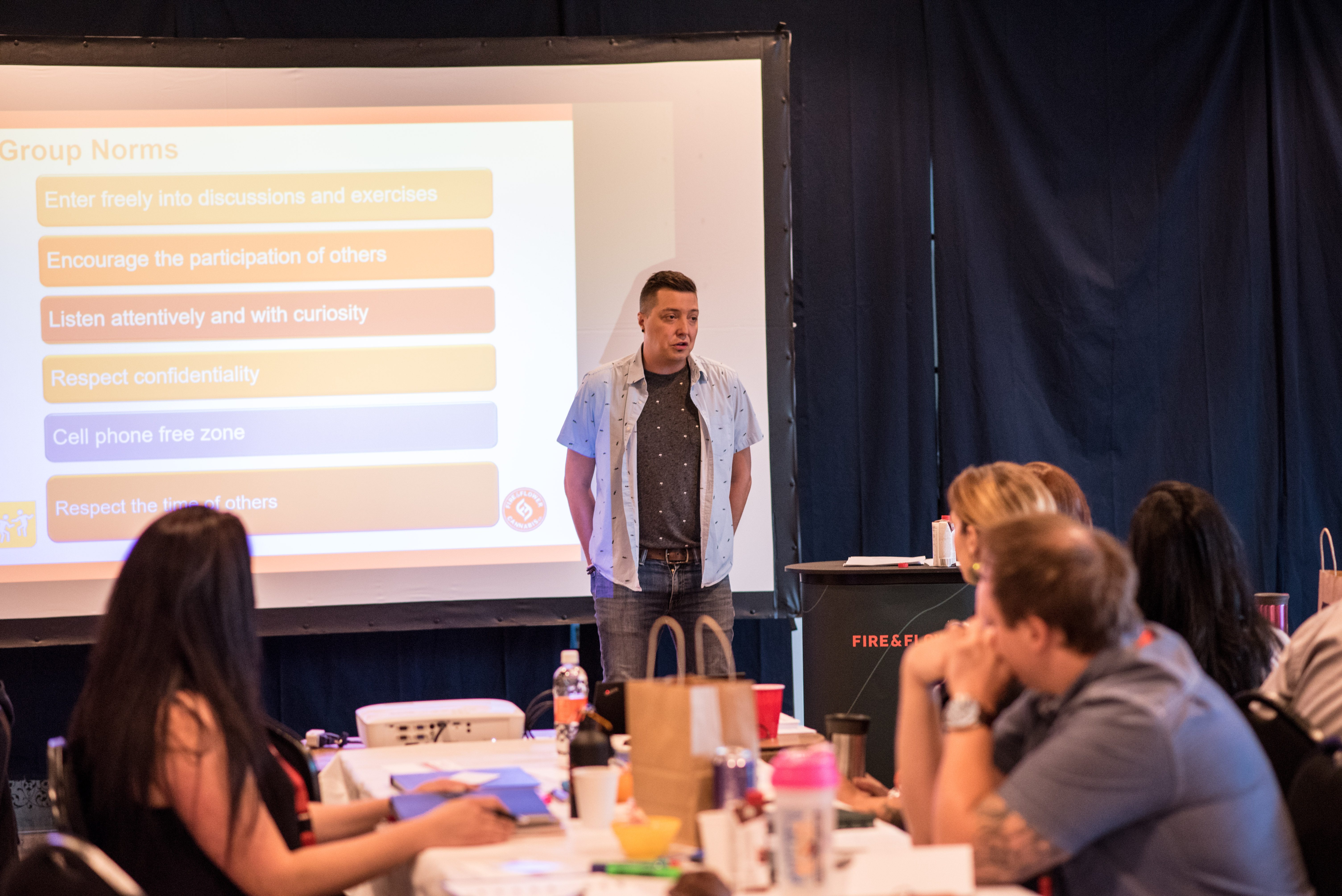 As the organization matures, engagement hinges on the same North Star values and ideals, while people also seek new things to remain engaged. Clarity around everyone's role is a key component of the maturing process. In the early days clarity isn't possible, as success is founded in everyone lending a hand, wearing many hats, and being nimble. Innovative approaches to goal setting, career development, performance management, collaboration, and recognition all become part of the engagement strategy, which HR has to develop and champion through the maturing process.
Two critical elements nudge a culture continually in a united direction:
Trust that being uncomfortable is where the best growth occurs
Stay intuitive and think of your North Star in all decisions
Fire & Flower has found success being nimble as we have trust, we learn together, and grow together. It gets harder to be nimble as you grow, but Fire & Flower plans to keep getting uncomfortable to ensure we walk the walk of our ethos together towards our North Star.
Jesse Cheetham is Vice President, Human Resources at Fire & Flower.
Tags:

Canada Cannabis

(117)

, Cannabis HR

(1)

, Company Culture

(2)

, Fire & Flower

(43)

, Jesse Cheetham

(1)

, Megan Scheie

(1)

, Trevor Fencott

(15)