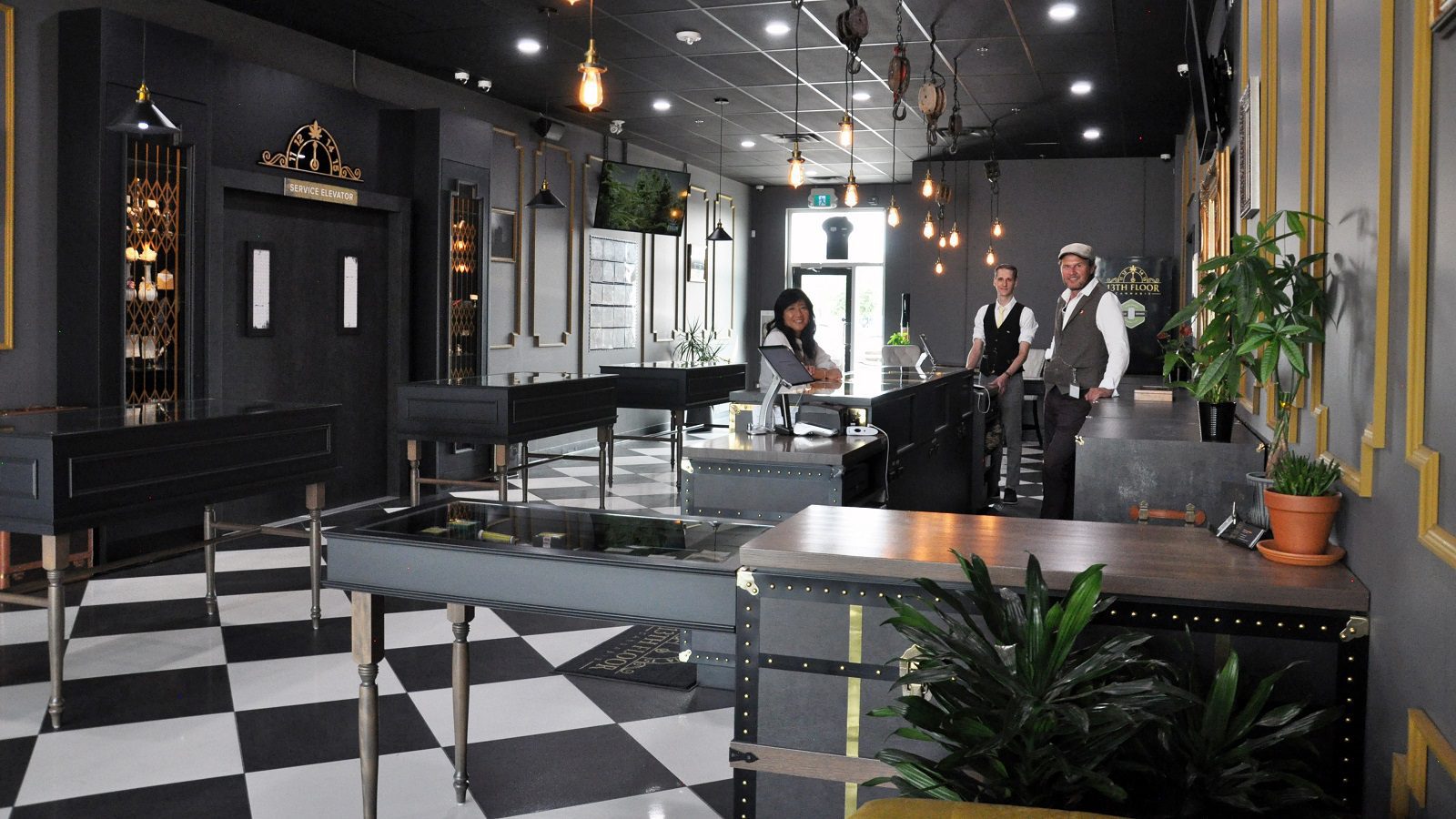 13th Floor Cannabis in Alberta
Sometimes a fresh set of eyes is all it takes to create something new. This seems to be the case for Bob Richardson, Craig Kolochuk, and Stephanie Rombough, founders of Alberta-based cannabis retailer 13th Floor Cannabis. These professionals, with a strong mix of business, regulatory, and post-legalization cannabis experience, came together to create a one-of-a-kind, visually appealing retail concept that is quickly expanding.
Unique Inspiration
Originally the brainchild of Kolochuk, who was the co-founder and CEO of Sugarbud, a publicly traded cannabis company, 13th Floor was born out of a need for action. Kolochuk says he had become fatigued with how over-regulated the cultivation side of cannabis was, so he grabbed Richardson, VP of Retail at Sugarbud, and their colleague Rombough and started 13th Floor Cannabis.

Out of the three of them, Rombough had the most recent experience with cannabis pre-legalization. She says that during her husband's journey with muscular dystrophy they had inquired with their doctor about treating him with cannabis. To their disappointment but not surprise, her husband was prescribed more pills, and that's when he tried CBD. Through her husband, Rombough was able to experience the world of retail cannabis, even if it was pre-legalization. These experiences were inspiring to her, though.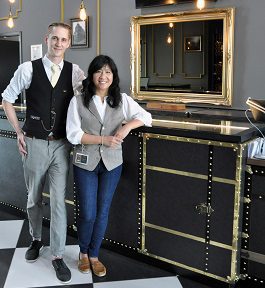 "It dawned on me," she says. "I absolutely love the retail business and cannabis retail was a brand-new industry at the time. I thought, 'how many times does one get the opportunity to try something that's never been done before?'"
In fact, her role as Vice President of Retail seems like the perfect fit for her. In her previous life working for a branded jewelry company, she says she learned not only how to manage a competitive store, but to create an environment that was conducive to selling a product that customers can't pick up and bring to the cashier. It trained her to focus on the customer experience, as well as ways to make her stores stand out.
Vintage Glamour
If standing out is the intention, then 13th Floor is succeeding. Lovingly inspired by the spooky superstition around the 13th floor, as well as the cannabis prohibition era, Kolochuk says that customers have called it "the prettiest store they've ever seen". The 1920's hotel lobby feel began with the name, and with the help of Interics Design it has evolved into an Art Deco dream with a classy speakeasy vibe, complete with a vintage elevator and budtenders dressed in suspenders and pageboy caps.
Another point of pride for 13th Floor is its lack of frosted windows. In the development stage, the trio realized that the purpose of the frosted windows was only to obscure the product. Their solution? Top-down displays. Instead of having glass-front and side display cabinets, 13th Floor had fixtures designed where customers must come up and look in.
"We wanted an open, airy, inviting feeling," says Kolochuk. "I wanted my parents to feel comfortable coming in."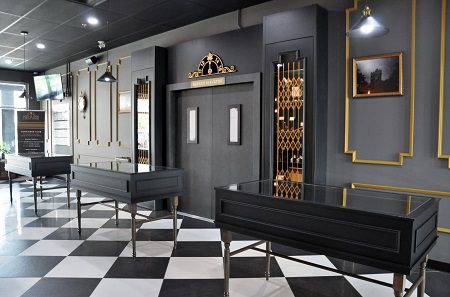 Diverse Menu
A diverse group of people walk through the doors of the two 13th Floor locations, so it needs a diverse menu to match.
"Our menu is very driven by what customers are looking for," explains Rombough. "Our customer base is growing because our menu is diversifying, and we work hard to make sure our budtenders are educated."
In such a competitive market, the trio needs to focus on keeping customers coming back, so they stock old favourites but bring in new and local products all the time. They have even taken to curating custom bundles combining similar products to encourage customers to try new things. On top of that, 13th Floor utilizes its loyalty program to the fullest, offering discount days and keeping customers up to date on new products.
They also spent a lot of time finding the perfect location before opening their doors.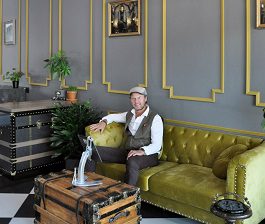 "We worked hard to find locations with high visibility, ample parking, and good anchor tenants," says Kolochuk. "In Silver Springs we are next to a Circle K Convenience Store. It's a great mix-use area there."
Despite being relative newbies to the industry, Kolochuk, Rombough, and Richardson are having fun building a stylish chain of stores and have been welcomed into their communities with open arms, including the cannabis community.
"I have 25 years in the retail liquor store industry, and cannabis is a lot more exciting," laughs Richardson. "[Cannabis customers] come in to see you at the store and have a story to tell and are excited to learn. There is jubilant energy, it's refreshing to see."
Tags:

Alberta cannabis retailer

(2)

, Bob Richardson

(1)

, cannabis store design

(4)

, cannabis store in Silver Springs

(1)

, Craig Kolochuk

(1)

, retail store location

(1)

, Stephanie Rombough

(1)