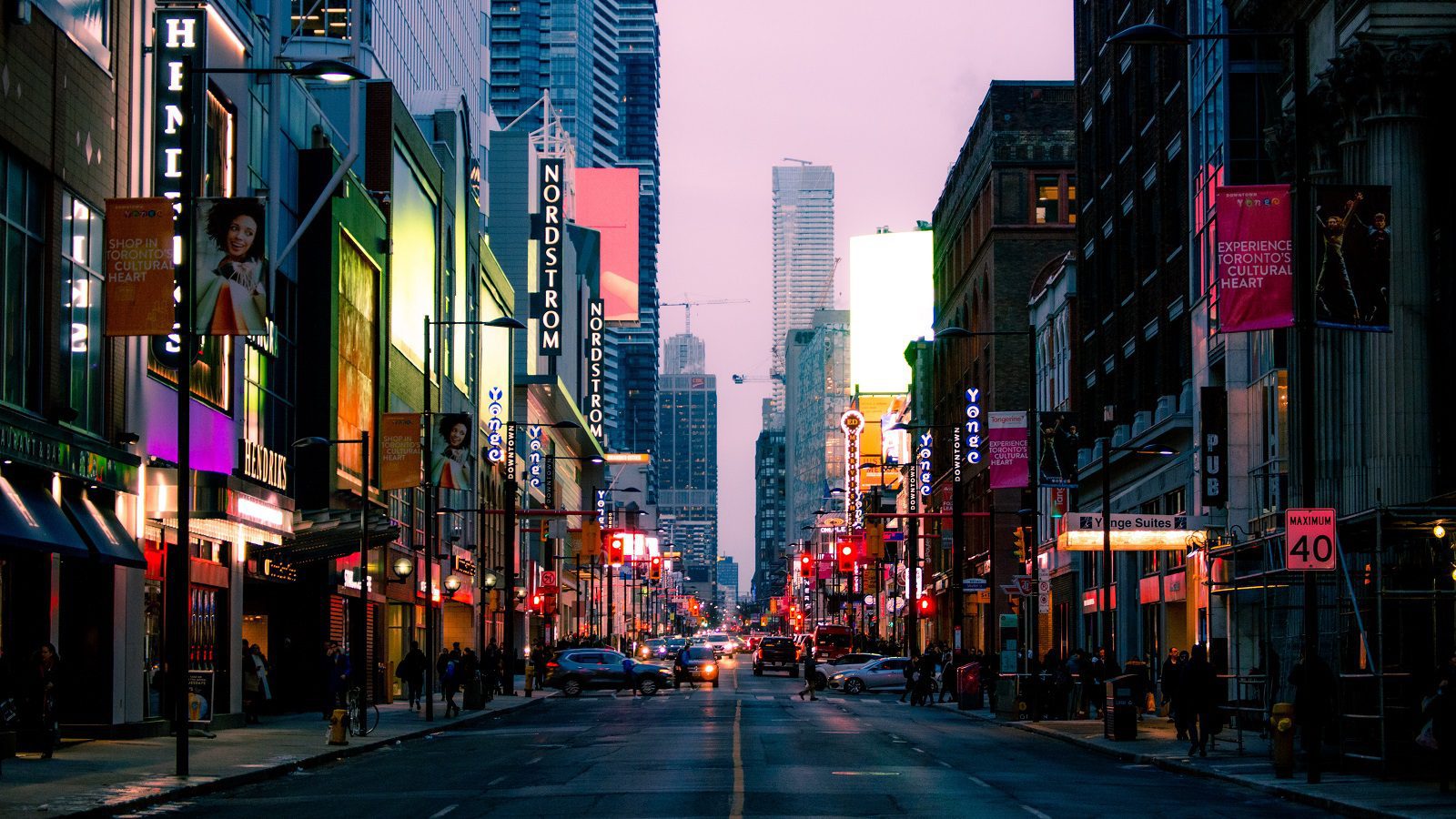 One of the biggest questions on retailers' minds, especially in Ontario and Alberta, is this: when will cannabis retail hit a saturation point?
It seems early to be talking about such a thing in an industry that is still so young, however, popular demand by consumers and business owners wanting their own slice of the pie has caused store numbers to swell as regulating bodies loosen the reins.

While some provinces that allow private retail, such as Saskatchewan and Manitoba, seem to be growing at a healthy pace along with population, Alberta, which allowed a mostly free market from the beginning, had over 600 stores at the time of publication with many concentrated around Calgary and Edmonton. Stores in these cities have started seeing a decline in monthly sales, with retailers in Calgary bringing in an average of only $107,128 every month. Toronto is faring somewhat better, but as the Alcohol and Gaming Commission of Ontario (AGCO) continues to roll out 30 Retail Store Authorizations (RSAs) per week, how long before it goes the same way?
How Do We Measure Over-Saturation?
According to Cory Waldron, who is CEO of Mood Cannabis Co. and on the Board of Directors for the Association of Canadian Cannabis Retailers (ACCRES), the closest comparison that we can make is with Colorado. As one of the first recreational cannabis markets in the world, it at least has the experience to mine from. In Colorado, state regulators ended up capping cannabis retail stores at one per 9000 people, approximately.
By those numbers, Toronto, with a population of around 2.95 million, should have 325 cannabis stores and is nearly halfway there with its current number of 150. Calgary, with a population of around 1.6 million, should have 178 stores, which it is quickly approaching with 158. We are still seeing a decline in average sales per store, however, so maybe the formula isn't that simple.
Whose Responsibility Is It?
Waldron believes that proximity to other stores also plays a factor.
"Essentially, when you've got too many stores in one area, nobody really wins," he says. "In my experience, and in talking with other retailers, the stores are not far enough apart."
While the licensing of cannabis stores falls to provincial regulating bodies, in many cases, that's as far as the provinces' responsibilities go—everything else is a municipal matter.
Waldron says that to have a successful store, a retailer needs the population density to support the store as well as protection from other stores opening in the vicinity, and with the province passing the buck to municipalities, he believes it should be their job to make sure cannabis businesses are better spaced out.
"The mindset amongst city councillors is 'survival of the fittest'," he sighs. "That's fine for other retail, but there's a difference with cannabis. It requires a huge investment, not to mention any rezoning issues. Business owners spend several hundred thousand dollars and could be waiting up to a year to even get started, and for that reason, councillors should have more of an interest in supporting growth."
"Private retailers have more skin in the game, we can only take so much," he goes on to say. "By not having a concern about store densities [municipalities] are allowing this."
A Fresh Perspective
All this talk of losing money to high competition feels dire, but Dale Hooper, Partner at Deloitte Canada, has a more optimistic approach to the over-saturation question.
"I look at it from a consumer perspective," he says. "[Saturation] depends on the consumer segment and usage occasion as well as what role brick-and-mortar stores play in the sales process for consumer groups."
What he means by that is: find your niche.
"There are too many retailers trying to sell the same thing to the same customer."
According to Hooper, Deloitte has identified three main types of customers: existing, new, and returning. Existing customers purchase products from both legal and illicit sources and tend to prefer traditional products, but are open to new things, whereas new and returning customers are more focused on health and wellness-related products. He challenges retailers to think about where they and their customer base fit into this landscape, and then lean into it.
"For some consumer segments and usage occasions, maybe we are over-saturated, but for some maybe we are not even close," he says. "Just because there are a lot of stores, it doesn't mean there isn't an opportunity to create something unique."
Tags:

Association of Canadian Cannabis Retailers

(5)

, cannabis retail store saturation

(1)

, Cory Waldron

(4)

, Dale Hooper

(1)

, Deloitte Canada

(1)

, Mood Cannabis Co.

(2)