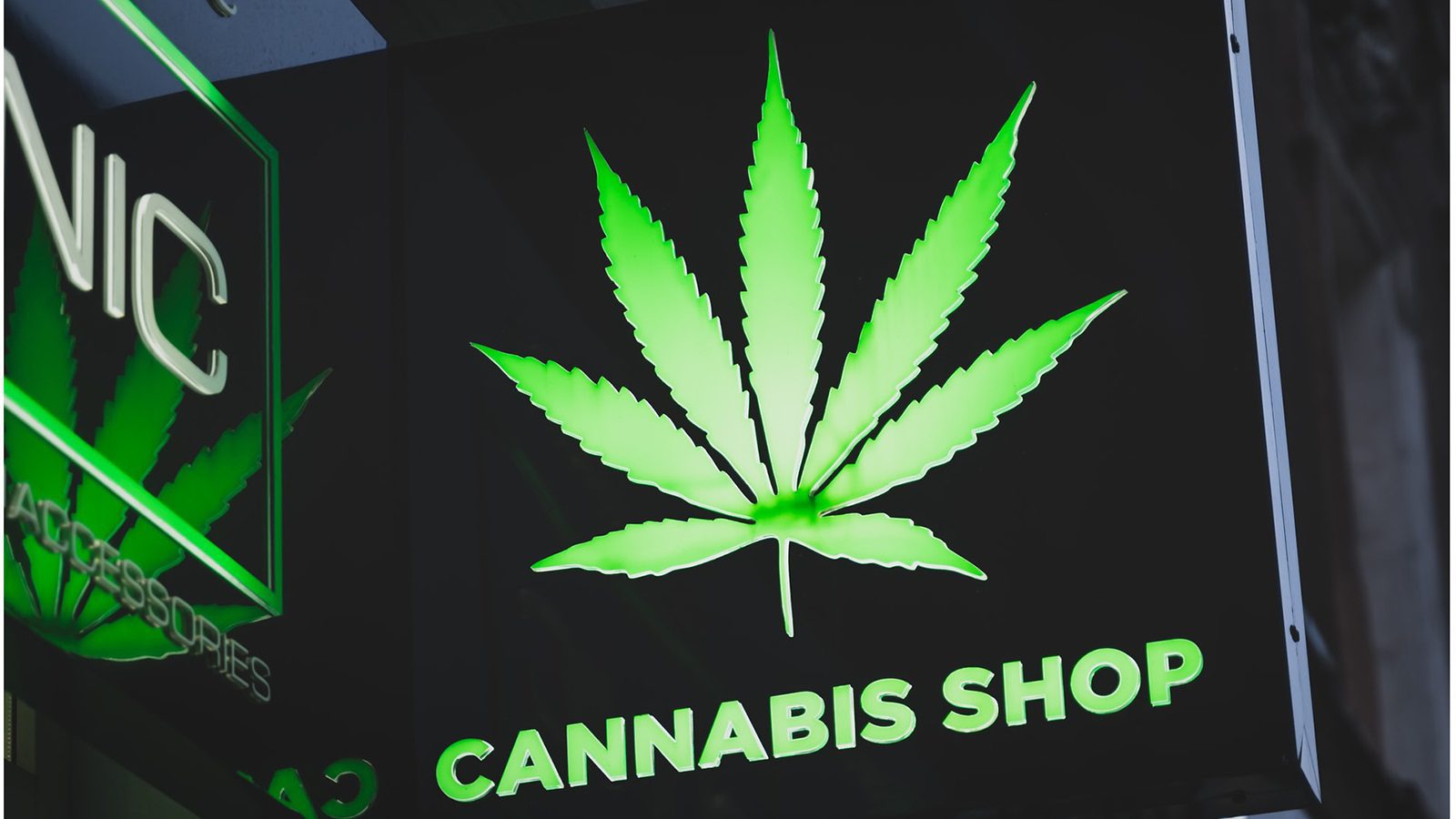 Cannabis Sales Drop 2.9% in February
The country's retail cannabis sales went down for the second consecutive month in February according to Statistics Canada. Sales declined 2.1% in January of this year but dropped further again in February by 2.9%. Total sales for February were $336.4 million, down from $346.4 million the previous month, however, when you calculate sales per day the total actually increased.
All but two provinces saw a downturn in retail sales figures with Ontario and Saskatchewan the only ones to see an improvement. Sales in Ontario rose to $142.5 million from $136.4 million for a bump of 4.4% while Saskatchewan experienced a meagre increase of 1.5% as its figure rose from $14.4 million to $14.6 million. Coincidentally, those same two provinces both saw an uptick in sales across January too.

The rest of the provinces reported declines with February sales as follows:
• Alberta: $58 million (-5.4%)
• British Columbia: $46.3 million (-7.1%)
• Quebec: $41.9 million (-12.4 %)
• Manitoba: $12.1 million (-7.6%)
• Nova Scotia: $7 million (-9.3%)
• New Brunswick: $5.8 million (-9.6%)
• Newfoundland & Labrador: $4.7 million (-16%)
• Prince Edward Island: $1.6 million (-11.9%)
• Yukon: $758,000 (-6.1%)
Stats Can reported that the most substantial drops in sales were in Newfoundland and Labrador (16%) and Quebec (12.4%). These declines were closely followed by Prince Edward Island (11.9%) and New Brunswick (9.6%). No sales figures were available for the Northwest Territories and Nunavut.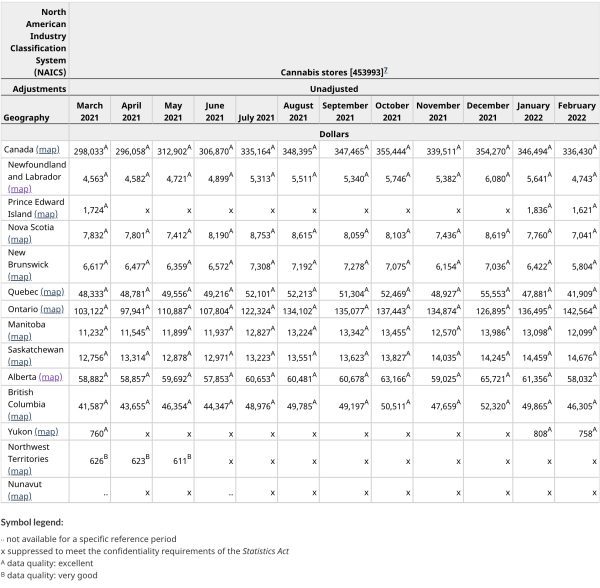 Tags:

Canadian Cannabis

(87)

, Canadian cannabis sales trends

(5)

, Cannabis Retail

(360)

, Cannabis Sales

(55)

, February Sales

(1)

, retail cannabis sales

(2)

, Statistics Canada

(50)