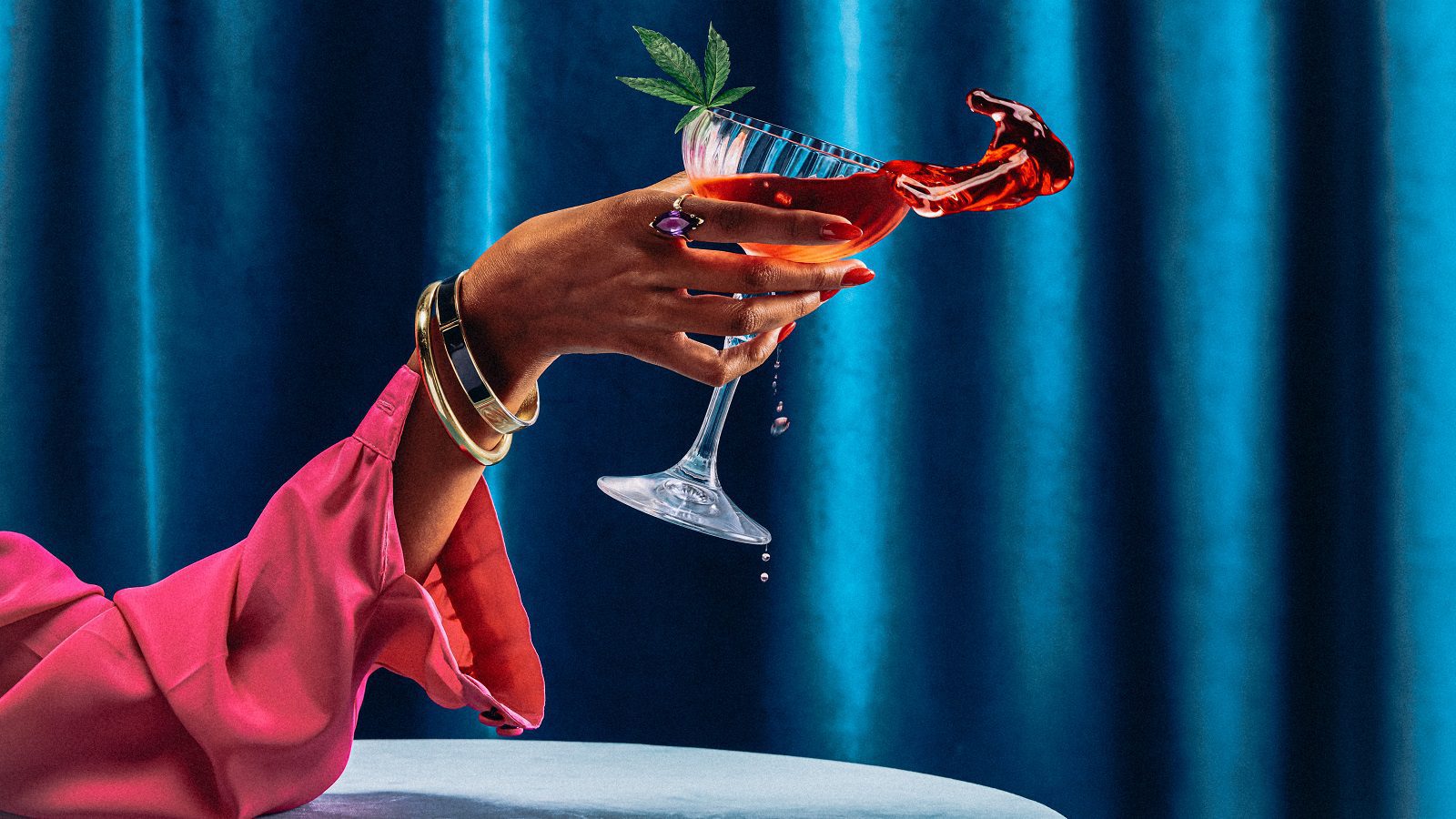 Cannabis-infused Mocktails Hit Market
What better way to celebrate the 4th anniversary of cannabis legalization in Canada than to enjoy the first cannabis-infused mocktail?
House of Terpenes Canntinis is launching with two flavours—Cranberry Citrus and Ginger Lime. These two high-dosage cannabis beverages have 10mg THC and were inspired by the tastes of classic cocktail flavours, providing the market with more diverse and high-potency offerings. Crafted after the Cosmopolitan, Cranberry Citrus features notes of tart cranberry, lime, orange zest, and terpineol, while Ginger Lime has notes of ginger beer, lime, and curcumene, and was handcrafted to emulate a refreshing Mule.
"Taste is the number one purchase consideration driver of cannabis beverages, so it was critical to prioritize crafting cannabis mocktails that are true-to-taste," says Melanie Smith, Innovation Lead at Truss Beverage Co. "Having consulted award-winning beverage experts at Quell, including Evelyn Chick, Christina Veira, and Trevor Lui, our ambition was to ensure that the Canntinis are just as delicious and flavourful as widely recognized cocktails, but without the alcohol."

Beverage Category Growing
The beverage category was the fourth fastest growing category in Canada with more than 67% year-over-year growth, although it only had 2.1% market share as of June 2022. According to data from Headset, carbonated drinks were the most popular and captured 52% of sales in the first half of 2022.
The variety of products available is also increasing. In December 2021, Alberta had almost 110 distinct beverage products, which is the most of the four provinces tracked by Headset.
With the growing demand for alternative adult-beverage options to alcohol, cannabis-infused mocktails will provide a new choice for consumers.
"Consumer feedback shows that the demand for alternative beverages to alcohol has never been stronger, particularly when it comes to social occasions," notes Lori Hatcher, Head of Commercial at Truss Beverage Co. "House of Terpenes Canntinis not only fulfills this consumer need but brings something entirely new and unexpected to the cannabis beverage category."
Products will begin to hit shelves in time for Canniversary on October 17th.
Tags:

alcohol alternative

(1)

, cannabis beverage category

(1)

, Cannabis-Infused Beverages

(5)

, Canniversary

(1)

, Melanie Smith

(1)

, mocktails

(1)

, Truss Beverage Co.

(3)