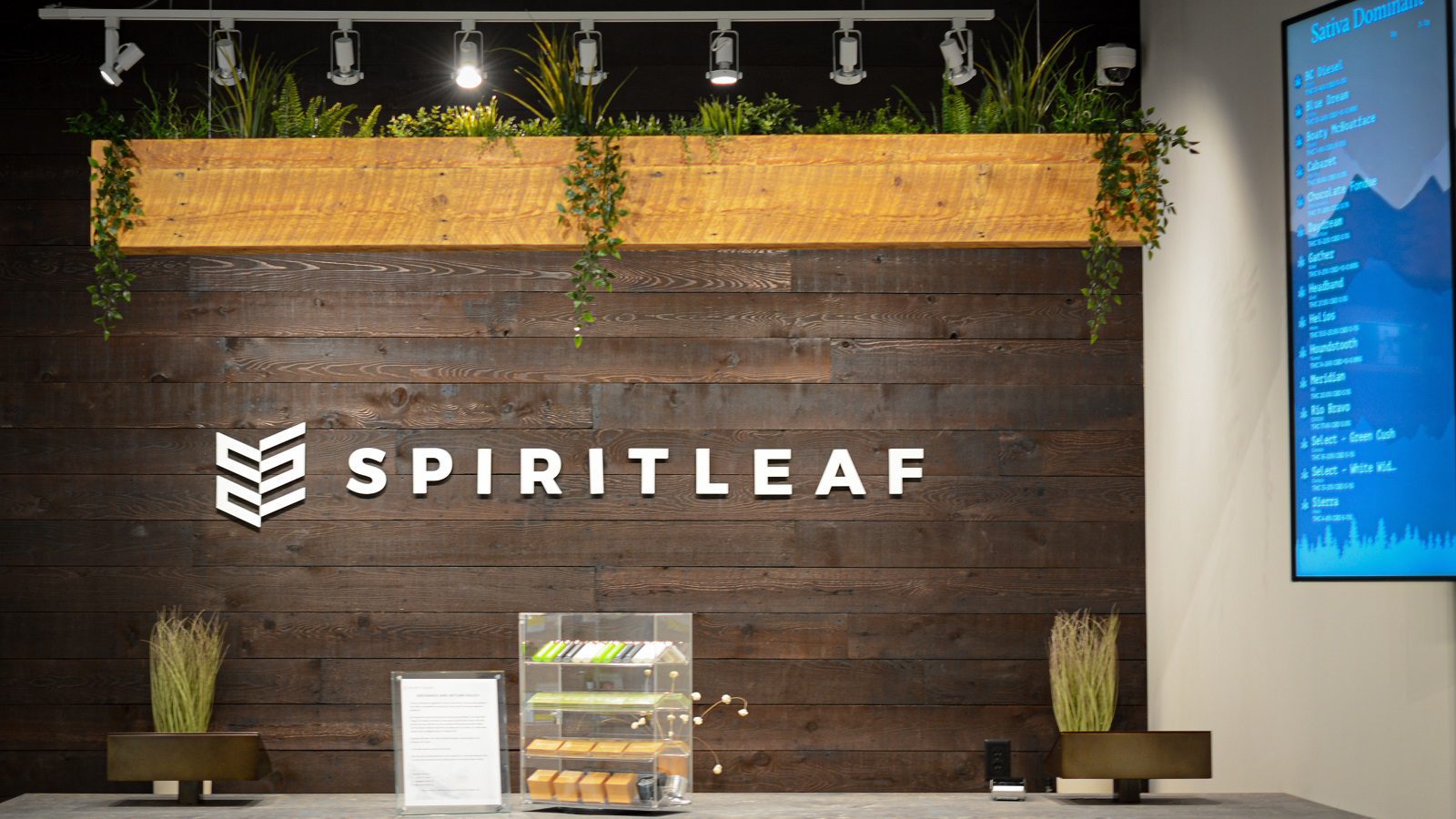 Spiritleaf Has Big Plans for 2021
As we welcome in 2021, Spiritleaf is popping the champagne for more reasons than just ringing in the new year. The brand recently announced surpassing $105 million in system-wide retail sales last year, just after opening their 70th retail store, making them Canada's largest single-brand cannabis retailer.
The growth doesn't stop there for Spiritleaf. Last year, they managed to open approximately one store every two weeks and after already serving around 2.3 million customers, the company wants to keep expanding. Two more locations are scheduled to open soon in Hamilton and Toronto, but they hope to have more than 100 stores by the end of 2021.

"We're doing our part to get more acceptance by consumers, as well as get people familiar with Spiritleaf and educate them on the benefit of cannabis," says Darren Bondar, President and CEO of Spiritleaf. "We still have lots of work to do."
Spiritleaf already has locations in BC, Alberta, Saskatchewan, Ontario, and Newfoundland and Labrador as well as over 30 new stores in the pipeline in Ontario, Saskatchewan and Manitoba, fully built and ready to open once the proper licensing is achieved.
Receiving licensing for one retail location in one province is hard enough, let alone navigating the regulation process in three different provinces for over 30 different locations.
"Anyone in cannabis retail knows that getting a license can be like getting a root canal," laughs Bondar. "It's been long and arduous, but we are getting it done."
These new locations include four in Winnipeg, two in Saskatoon, and the rest likely in Ontario and Alberta.
All of this expansion isn't only in the name of being number one, however. Out of the 70 stores already in Spiritleaf's portfolio, 57 of them are franchise locations, allowing local entrepreneurs to invest in their communities.
"We saw an opportunity that entrepreneurs wanted to find a path into the industry. The grow side can be quite expensive, but retail is something they can get their heads around," says Bondar. "I think there's a place for everyone. People who are authentic will succeed."
Tags:

Cannabis Retail

(360)

, Darren Bondar

(13)

, Inner Spirit Holdings

(9)

, Spiritleaf

(30)