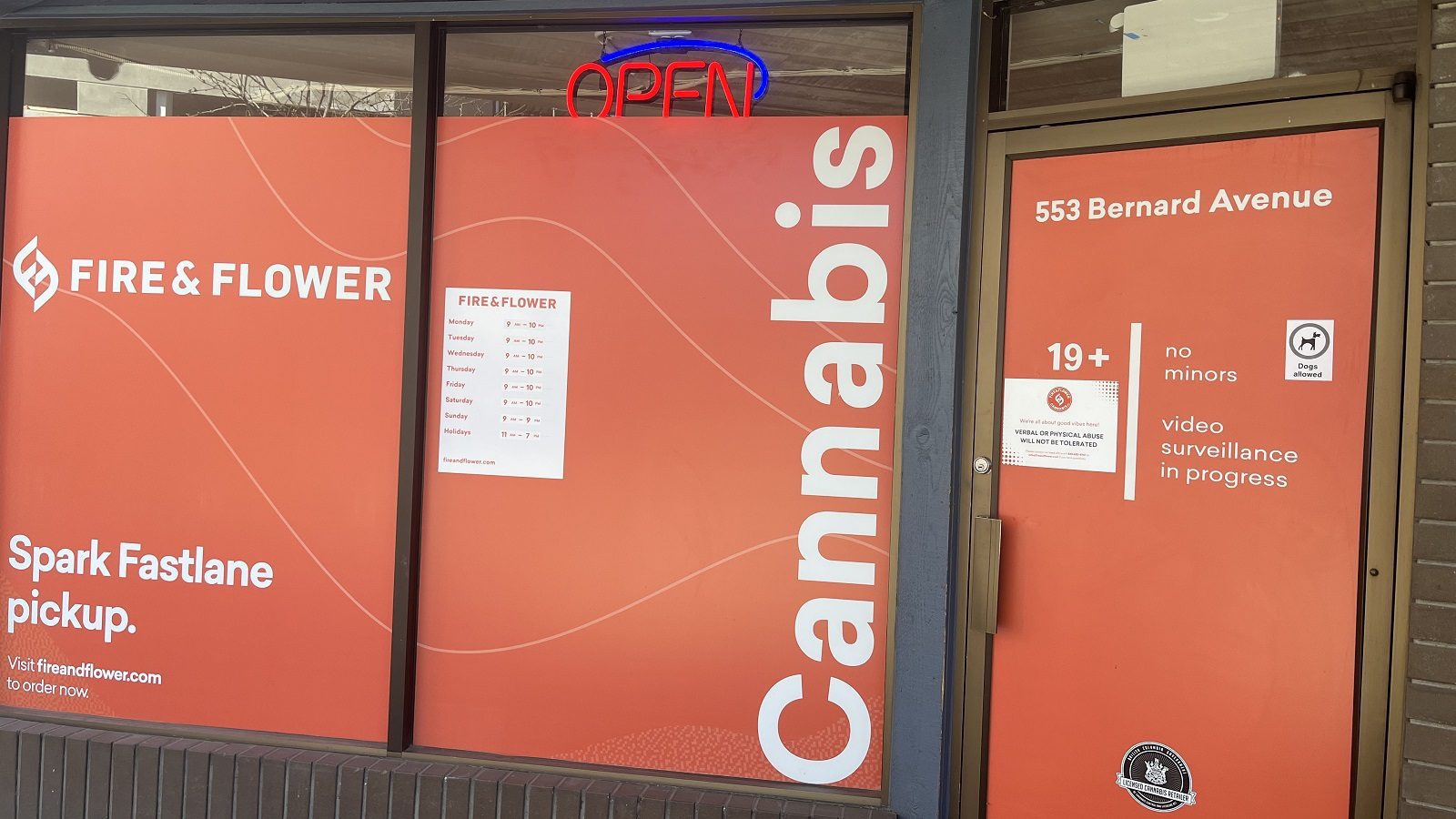 Group Opposes Fire & Flower Sale
A syndicate of stakeholders including the second-largest shareholder of Fire & Flower is opposing a proposed stalking-horse agreement between the cannabis retailer and its largest shareholder Alimentation Couche-Tard.
Fire & Flower Files for Creditor Protection
Earlier this month, Fire & Flower announced that the company and its subsidiaries had filed for creditor protection in Ontario.

On June 21, 2023, the company announced the commencement of a court-approved sale and investment solicitation process along with a stalking-horse agreement with Alimentation Couche-Tard.
Green Acre Opposes Sale
Green Acre Capital Fund II holds approximately 5% of the outstanding common shares of Fire & Flower Holdings Corp. making it the second-largest shareholder.
In an affidavit, Green Acre co-founder and director Shawn Dym opposed Fire & Flower's motion for approval of a sale and investment solicitation process and a stalking horse agreement between the company and 2707031 Ontario Inc., a subsidiary of alimentation Couche-Tard Inc.
The other parties opposing the sale include real estate firm Osmington, investment firm Sharno Group, and Shalcor Management.
Green Acre has also put forward a cross-motion to approve a loan agreement between Fire & Flower and Green Capital that would replace their existing agreement with Couche Tard. Green Acre argues that its agreement would have lower interest rates and fees and it has no interest in an immediate sale of Fire & Flower.
Dym called the sale and investment solicitation process truncated and believes a fire sale will not maximize shareholder value. "In short, I believe that, if the applicants' proposed SISP and stalking horse agreement are approved, Couche Tard is likely to become the sole owner of (Fire & Flower) in about a month from now for no cash consideration, with all subordinate debt and equity interests wiped out," Dym wrote.
Couche-Tard Involvement
Alimentation Couche-Tard, a Canadian operator of convenience stores, initially made an investment in Fire & Flower in 2019 before exercising share warrants in 2020 and 2021. In 2022, Couche-Tard significantly increased its stake in the company, from their initial investment of 14% in 2019 to 35%.
In late 2022, Fire & Flower expanded its Circle K co-located store program, bringing the total to seven Circle K co-located cannabis stores in Alberta and Ontario.
Prior to filing for protection, in April 2023, Fire & Flower announced advancements in its relationship with Couche-Tard through the completion of a Master Licensing Agreement. As part of the master agreement, Fire & Flower would have the exclusive right of first opportunity to negotiate with Couche-Tard with respect to entering new retail cannabis businesses and franchise agreements in Canada, as well as potential retail expansion to additional legal cannabis markets outside of Canada.
In March, Fire & Flower released its financial results for the fourth quarter and fiscal year ending December 31, 2022. The company reported an $89.5 million loss but noted its turnaround year showing improved retail performance in 2022 and setting it up for a stronger 2023. The company has had significant net losses of more than $200 million since 2018.
Tags:

Alimentation Couche-Tard

(11)

, Canadian cannabis industry

(39)

, Cannabis Retail

(360)

, Circle K

(10)

, Fire & Flower

(49)

, Fire and Flower

(12)